Taptite Screws not Fully Seated.
Taptite Screws not Fully Seated.
Hello guys! (I'm new here!)
Basically the post is related to a problem with this type of screws where I have a high ocurrance rate on not getting fully seated when installed (Using an specific torque Target: 24Nm).
According to the information I had review, we are suppose to be forming the threads on the bore (These are machinned and the material is Aluminium) but when I remove the screw I see material from the bore literally welded to the Edge of threads, meaning I'm cutting instead of forming.
Here's a picture of the threaded bolts torndown. (The black things is just sealant from the joint surfaces to clamp.)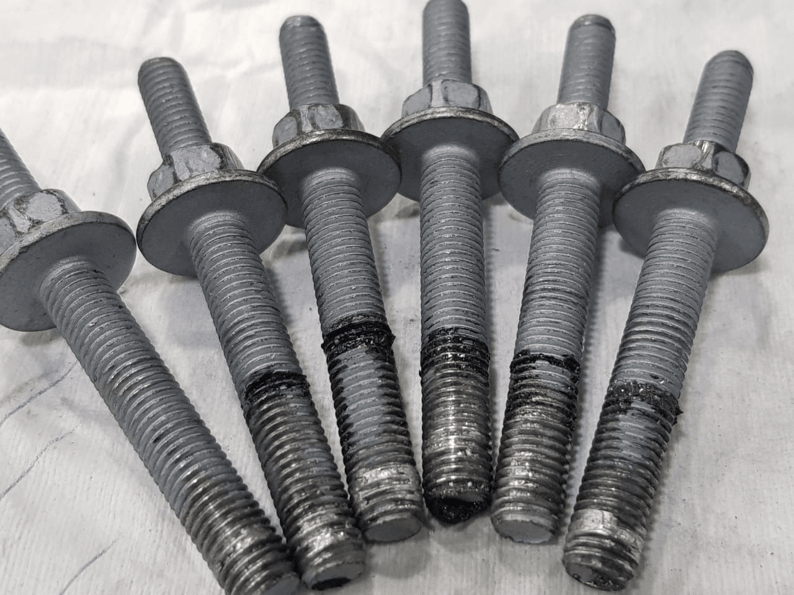 This is a photo of the equipment used to install the screws. We use an atlas copco nut runner mounted on a CNC.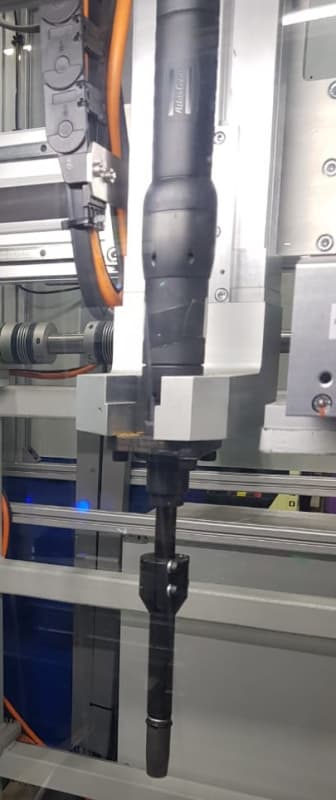 This is a picture of the part seated on a pallet, later to be processed on the station (I'm showing the bolts where we have higher ocurrance of screws not fully seated.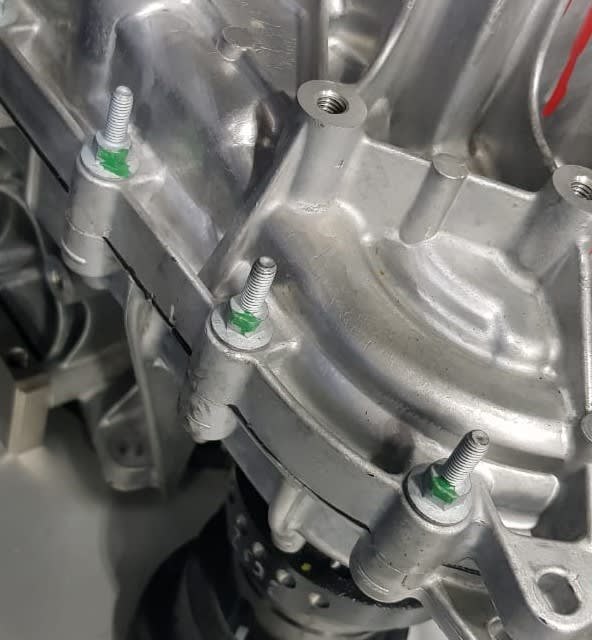 One Hypothesis I have is that there's excesive axial load applied by the tool to push the screw against the bore during installation leading to higher friction. This one added to a mis-allignment of the screw due lack of thread leads where we might be forcing our way in?
Making a comparison from Conti-Reminc data sheet vs the Internal drawing I have for these parts. There's a difference on the spec (Thread Leads), since the dimension suggested for a MR7 is 4-5 Threads and the internal drawing only marks 2-2.5mm of thread lead (which it represents about 1-1.5 threads), don't know if these could be a variable that contributes to the failure.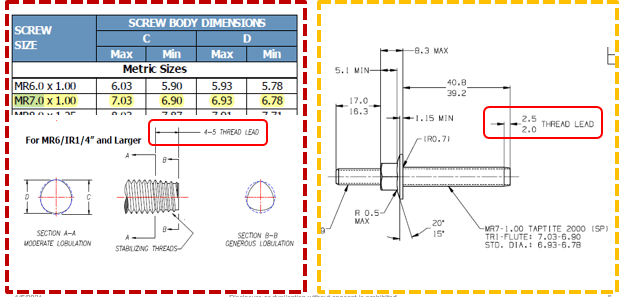 Any thoughts? Process / Product?