12 lead electrical motor wiring confirmation
12 lead electrical motor wiring confirmation
Most 3 phase motors I work with are 6 lead, but I have this 12 I'd like confirmation on the wiring.
I think I already know the answer to this, but I'd just like a sanity check.
I'm trying to wire this motor for 220.
Image
https://ibb.co/4ps2GZV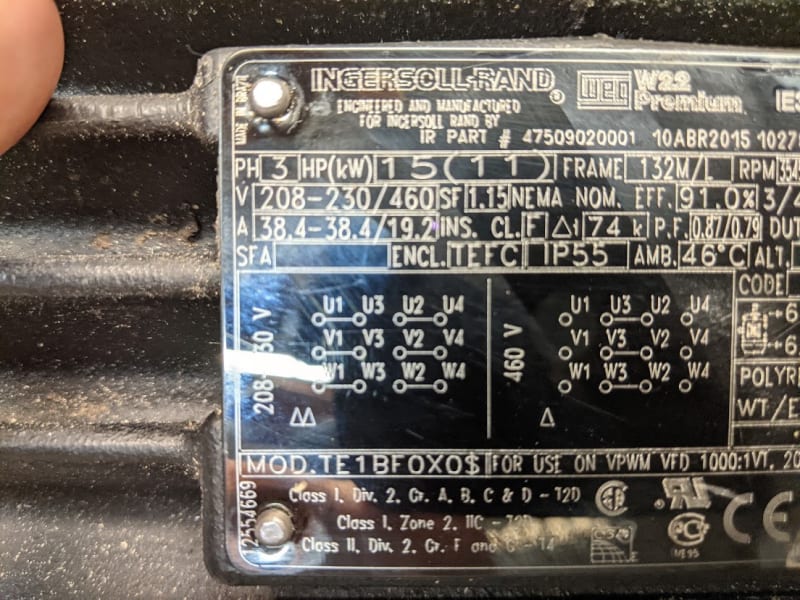 I have the jumper plates configured property for the 220 (double delta), but on a pigtail coming off of it there are six leads at U1, V1, W1, and at U4, V4, W4. I believe I bind U1+U4, V1+V4, W1+W4. And those becoming my L1,L2,L3.
Am I correct? Thanks guys.