Hooded Orifice
Hooded Orifice
Joe_
(Civil/Environmental)
(OP)
How do/
should
I model the bottom of a hooded orifice?
I've attached an illustration of the generic pond parameters and my guess as to how this situation could be modeled.
I am assuming that the bottom of the hood will have a smaller opening than the main orifice and therefore be a constricting factor that needs to be modeled..?
If there is anything else I am missing in the model please let me know as well.
This pond will have a permanent pool (i.e. the starting elevation in HydroCAD will be the Perm. Pool orifice)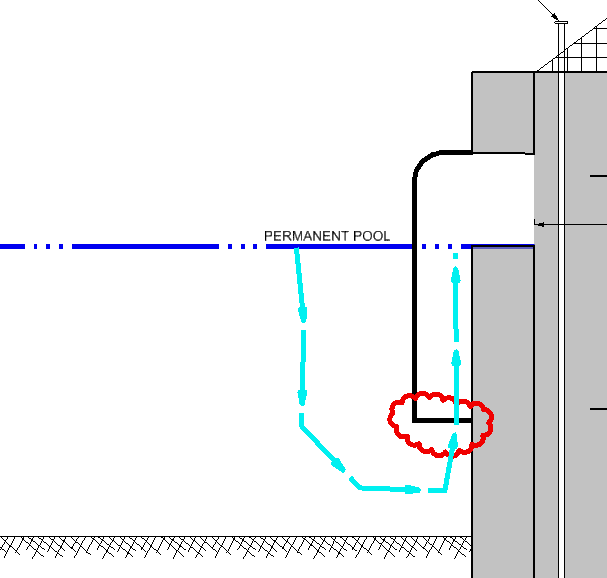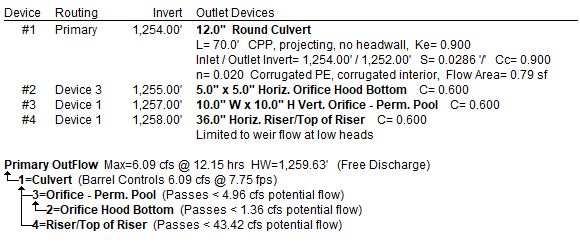 I appreciate any help provided.