Lifting Chain Idler Pulley Design
Lifting Chain Idler Pulley Design
Hi all
I am completing a design check for a lifting chain idler pulley. The client is wanting to move to a stainless steel chain which is of slightly different dimensions to the original chain. I am struggling to find design guidelines for the design of this type of pulley. I gather this arrangement puts the links into some level of bending so guess there is a guideline/rule-of-thumb around the pulley diameter to link pitch ratio.
Note this is a lifting chain, not a roller chain or leaf chain. Perhaps now an unusual application, however this is a 1940's era design.
Images of the parts as follows: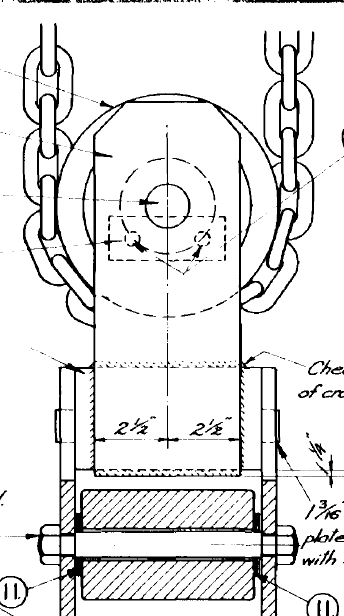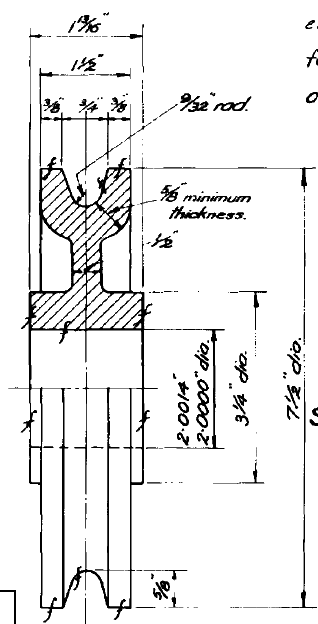 Keen to hear peoples thoughts / experiences on this.
Thanks