What is this Gearbox Called? Need to Source One
What is this Gearbox Called? Need to Source One
HI All,
I'm trying to source an efficient gear that translates clockwise and ant-clockwise rotation in clockwise only torque on a shaft.
**Hoping to find a supplier that would have something like this on the shelf pre-engineered with known efficiency***
The pulley would oscillate X turns to the right, Y turns to the left, but would need to convert all of the energy into clockwise torque on a shaft.
X and Y would vary constantly. Goal is to turn an unstable oscillation into mechanical energy.
Similar to the attached drawing - I believe there is a name for this gear setup, but I can't remember.. doh!

Can you guys help me out?
Thanks!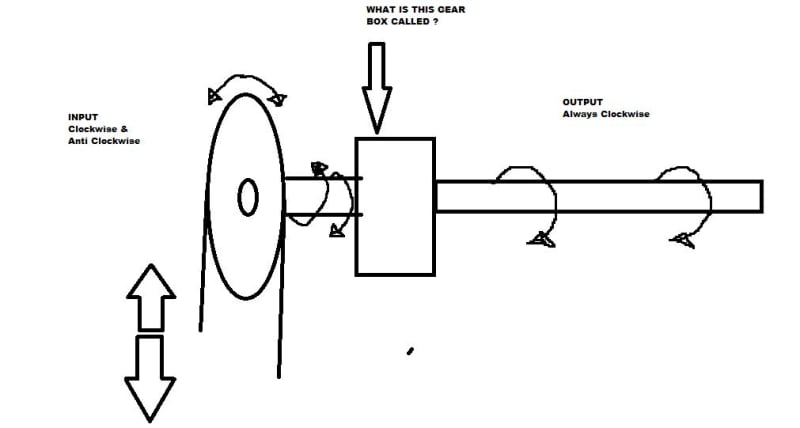 Like This guy here: