Storage Tank Assesment (Bundwall, Sprinkler, CP and Breather valve)
Storage Tank Assesment (Bundwall, Sprinkler, CP and Breather valve)
i am API 653 Inspector which have to do perform the storage tank with refers to API 650/653 Standard, The Tank is ECSB (External Circulated Sludge Bed) Reactor which treating waste-water using bacteria.The tank is not passed the hydrostatic test (any leak occur), but i have to do an assesment related to design (eventhough is not operation mode yet, so 653 cannot be as reference to do this assesment)
i have question regarding with tank assesment:
1. the tank is not equipped with proper bundwall, is there any requirement in API 650/653 standard which is the using bundwall is mandatory as secondary containment , or any NFPA standard which regulate the using of bundwall around storage tank?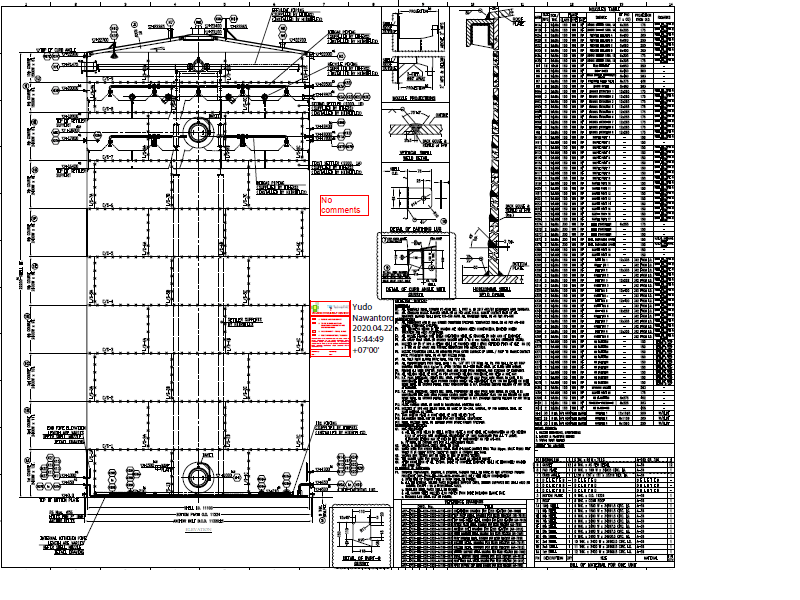 2. The tank is not equipped with fire water main ring and sprinkler, is it mandatory to using fire protection around the storage tank?
3. The tank is not using Cathodic protection either Sacrificial anode or Impressed current, is there any mandator requirement that the tank should be protected with CP protection?
4. The tank is not equipped with breather valve, but have frangible roof joint as emergency venting. is it possible not to using PVRV (Breather valve) to protected tank from vaccum or overpressure inside the tank?
Thank you for your responses