Cantilever balcony - to a post and beam deck
Cantilever balcony - to a post and beam deck
This might be in the wrong place but wanted to get some opinions. It is time to build a deck to replace a decaying balcony on my 1965 built house. Currently the untreated 2x10 floor joists extend beyond the house 6-ft. for a balcony (Photo 1).
To rebuild I will enlarge the deck by dropping a post and beam 9-ft. away from house.
How to attach the new joists to the house?
This has been addressed many times on the internet, and the consensus is to cut the cantilever joists off and install properly detailed ledger board.
I wanted to ask again about other options..
The existing joists are in decent condition (for 55-yr old untreated lumber). It appears the 2-ft. closest to house are sound, and inspection of wall-plate from interior shows no moisture damage. We only get 12-inches of precip. a year, so that plus the eve seems to have prevented accumulative moisture damage.
Two other options I am considering for attaching joists to the house, opposite a post and beam setup. Would you please opine?
1)
Sister to stubs:
Cutoff all but 24" of the existing joists and sister the new joists to the remaining stub out (see photo 2 for an example found on another forum and photo 3 for the existing joists).
2)
Slide in new joists for full bearing:
Flush cut the existing joists with wall sheathing. Remove the blocking and slide in new joists, sister new to the existing joists on the inside, replace blocking etc.
Thank you,
-Daniel
PHOTOS
Photo 1 - 6'x45' balcony for replacement.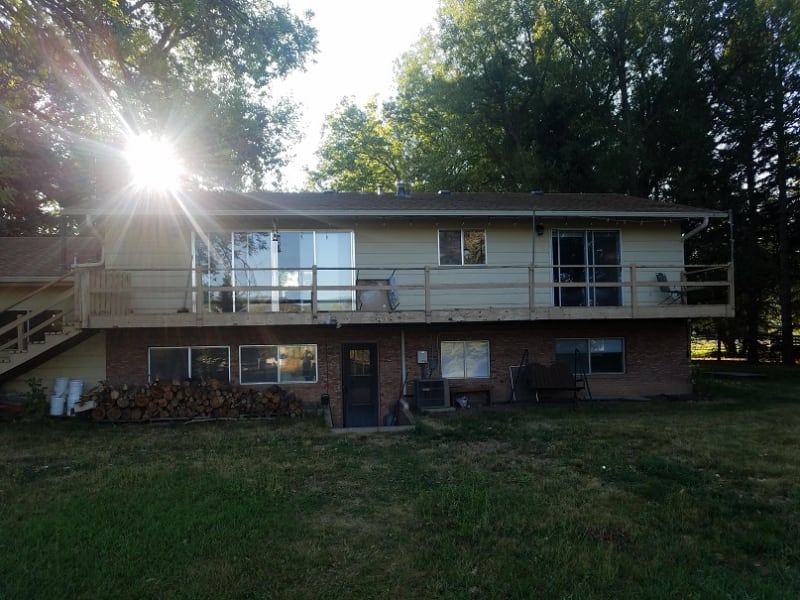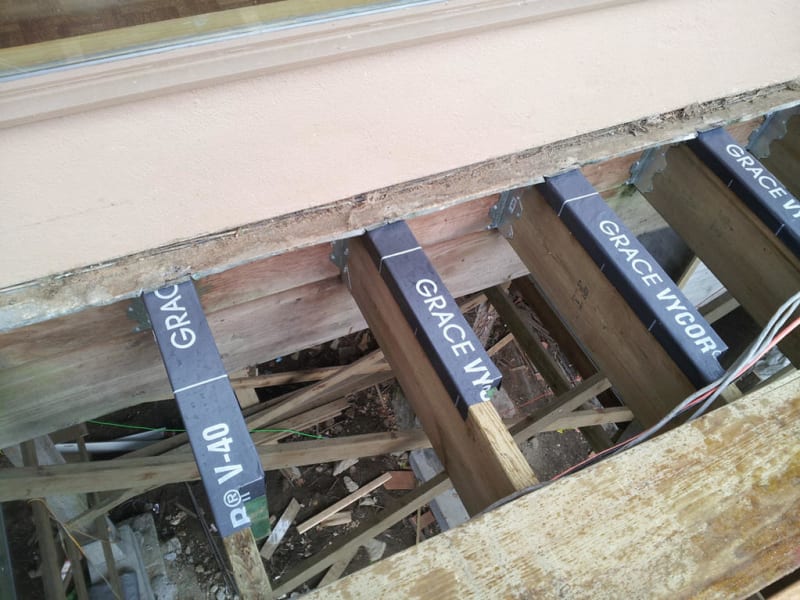 Photo 3 - The existing cantilever joists.