Fastener Flexibility Application for this Scenario
Fastener Flexibility Application for this Scenario
Folks,
Let's say I want to calculate Shear Flexibility of a fastener/rivet in a joint using equation such as Huth for FE input.
The joint shown below is
hypothetical
but I want to learn on how to tackle a joint made of dissimilar materials & different thicknesses.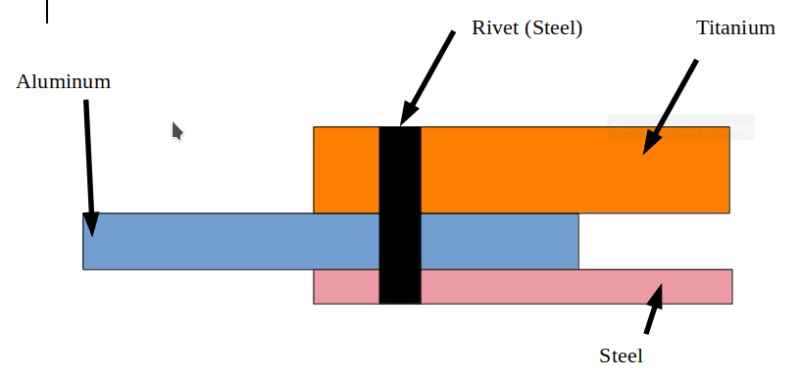 In the above joint, the fastener is under double shear. All the 3 plates in the joints are of different thicknesses & materials.
1. If I am modeling a FE using CBUSH element, do I need to two different Bush elements? One bush connecting Ti plate to Al plate & another one from Al to Steel plate? This is in spite of same fastener/rivet used to join all 3 plates together.
2. If the answer to the above question is yes, then I assuming that each Bush element will have its own shear spring constants definition as calculated using an appropriate fastener flexibility equation?
3. If the answer to (1) is NO, then how does one account for different materials & thicknesses in calculating flexibility.
Thanks in advance...