Intermediate Moment Frame- Design Requirements as per ACI 318
Intermediate Moment Frame- Design Requirements as per ACI 318
Greetings,
Dear Engrs,
I am designing a building in Seismic Design Category "C", lateral force resisting system is Intermediate moment resistant frames.As per section 21.3.3 of ACI 318, which states that shear strength shall be taken as smaller of the two methods.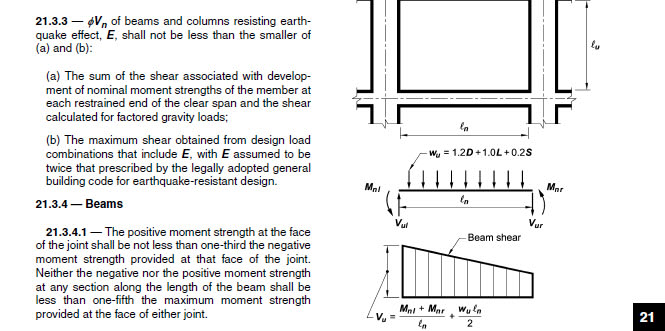 I have following questions:
1
. Shall I add gravity load case
1.2D+L
and take shear from this combo
only
or I can use 1.2D+1.6L or any other gravity load combo which is governing in shear.
2
. After calculating shear from step 1, then I will calculate shear from factored end moments at both sides of beam due to combo which has maximum earthquake forces(E).
3
. In step 3, I ll add both of them, and compare it with another combo which contains double earthquake as specified in 21.3.3.b,and consider smaller of these values.
4
.What is the difference in nominal moment arising at ends due to sway and shall we will take plastic moments at both ends and how to take plastic moment capacity in ETABS?
5.[/b] AS per my CSI knowledge, ETABS already do all these checks once I have assigned frame design preference to Category "C". AM i correct in understanding ETABS CFD in Seismic design category C as shown below, Otherwise it will be a never ending process to check each and every beam and column.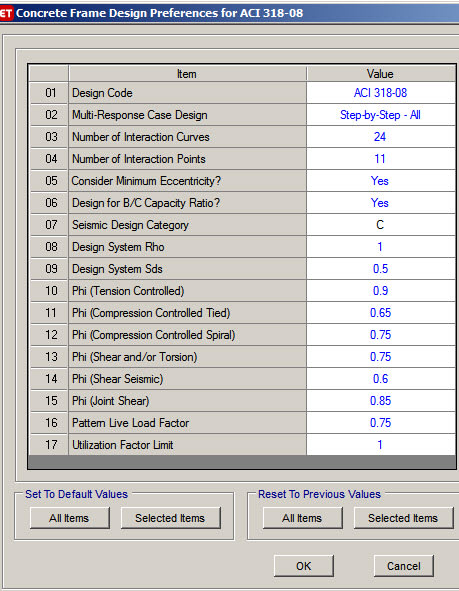 Please clarify the above points
Thank you