Epicyclic gears and thrust washer rotation
Epicyclic gears and thrust washer rotation
Hi All,
A quick question with respect to a gearbox with the following configuration. There will be some end play in the configuration shown below. The washer is bronze and lubricated so the friction should be minimal but it will exist. Both the thrust washer and retainer are free to spin. The carrier provides input to a secondary reduction.
I understand the function of a thrust washer, however do the thrust washer and retainer remain stationary or do they also rotate?
My initial thought was that the retainer and thrust washer would rotate but at different angular speeds to the motor shaft.
I am trying to approach and explain the problem by referencing the static and kinetic friction elements at play during some scenarios.
The two scenarios I am looking at are when (1) the gearbox starts up i.e. motor shaft is initially zero, and (2) gear box operating at a constant speed.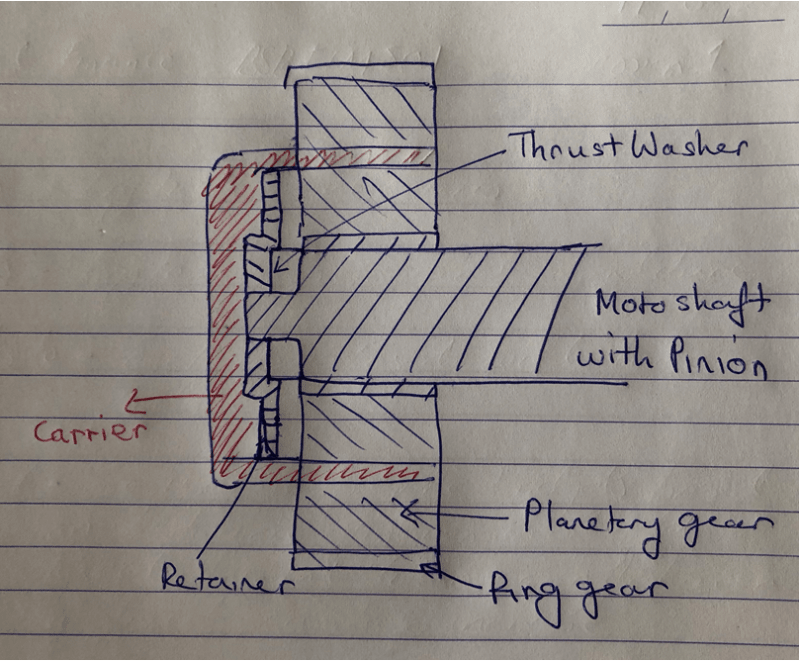 Thank you