ASTM A358 Out-of-Roundness
ASTM A358 Out-of-Roundness
Dear All,
I'am confused about the Out-of-Roundness description in ASTM A358.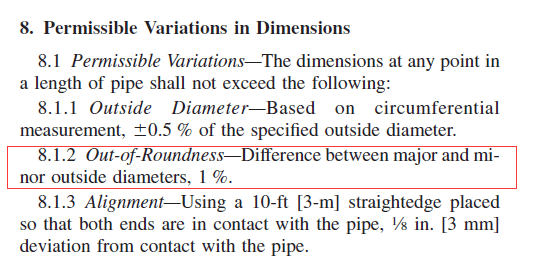 My understanding is following:
Out-of-Roundness (ODmax - OD min) ≤ OD*1%, for instance, pipe norminal OD is 168mm, and after measuring, the ODmax is 168.8mm and ODmin is 167.9mm, so the out-of roundness=(168.8-167.9),which shall not exceed 168*1%
Is my understanding correct?
Thanks in advance.