Gearbox sump & cover design resources
Gearbox sump & cover design resources
Hi, I'm looking for gearbox sump & cover design resources, mostly with respect to fluid dynamics.
To be more specific, here are two still images from a Shell video demonstrating their gear oil in a transparent gearbox.
Static: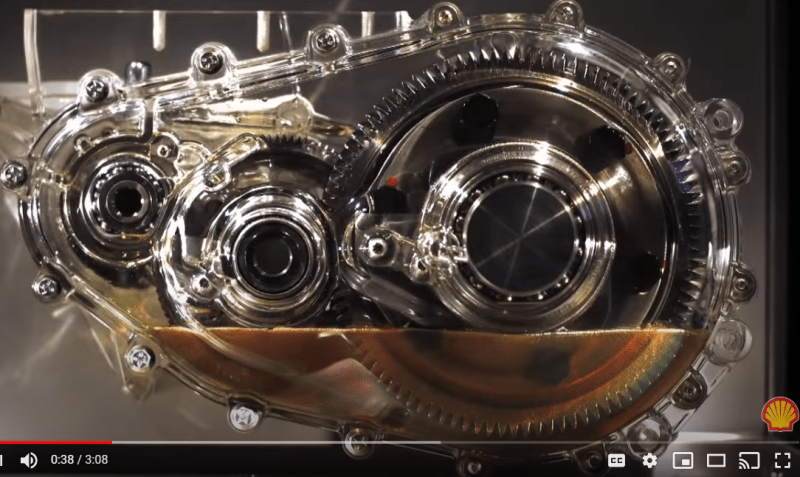 Dynamic:
There are several design features that I can see here. For example, with the large gear on the right, there is a certain radial clearance between the gear teeth and the enclosure. On the middle shaft, there is some sort of circular deflector starting at the 11:00 position and continuing CCW to just past the 6:00 position. It looks like it encloses the pinion only, since the gear behind seems larger. Also, the static and dynamic situations look quite different with respect to submergence.
I've been able to find lots of literature on lubricant selection, performance, contamination issues, etc. but nothing really describing the type of design decisions that I outline here. Thanks in advance!