Designing Key for a concrete retaining wall
Designing Key for a concrete retaining wall
XinLok
(Civil/Environmental)
(OP)
I am designing the Key for a concrete retaining wall based on Passive lateral force as per below sketch: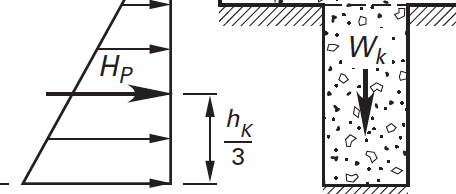 Is that right?
But what about the active lateral force produced by soil above heel at ground surface?
How can I be sure that this force will not detach the key from the base as I am not including it in designing the Key?