Help Designing a bearing housing
Help Designing a bearing housing
Hello,
Im trying to design a differential joint and I need to connect a bevel gear to a frame using a short shaft and a 608zz bearing. the shaft is connected in one end to the gear and the other to the frame.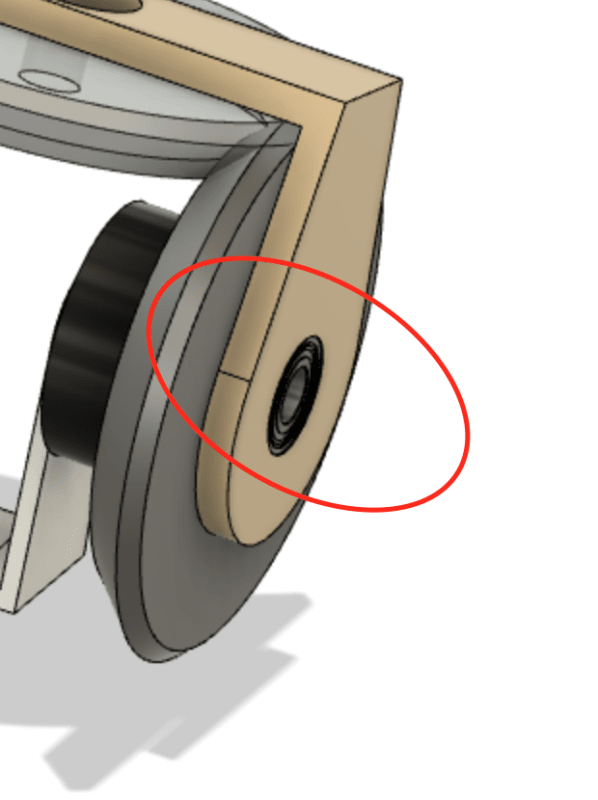 My questions are:
1. what is the best way to design the bearing housing?
2. should the bearing be mounted to the frame or the gear? and what are the considerations for doing so?
attached is a simplified design of the parts
the motor in the picture is a hollow shaft motor that is connected to the gear not by a shaft and supported by an inner frame. so the shaft is short ( im assuming that thermal expansion would be a smaller factor of consideration)
Thank you,