Close Column Offset on Transfer Slab
Close Column Offset on Transfer Slab
Hi,
I'm designing a transfer slab that has a number of columns transferring near supports below. What I am most concerned/unsure about is shear along the plane shown in my attached sketch. What I would like to check here is 1. Interface shear between the column below and transferring column above and 2. Local one-way shear between the two columns at the location shown in blue.
I'd love your input, if you've come across similar situations in the past, on these and any other checks that might need to be considered. I'd be especially interested in hearing your thoughts on what width would be reasonable to consider for the local one-way check, and on whether adding horizontal reinforcing for an interface shear condition is necessary if I have satisfied one-way flexural shear at this local region.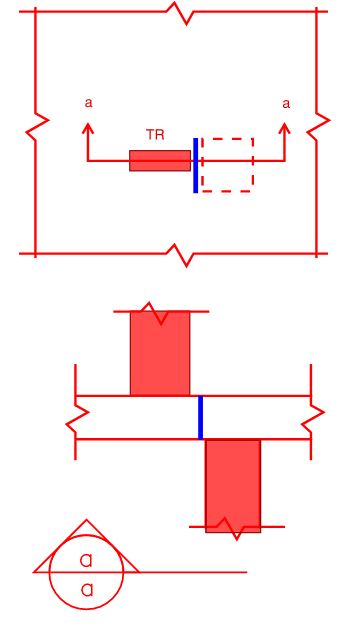 Thanks so much for your time!