Drafting Machine Components
Drafting Machine Components
Hey all, this should be a fun one. I have a drafting machine that I intend to repair. Some components work, and some don't: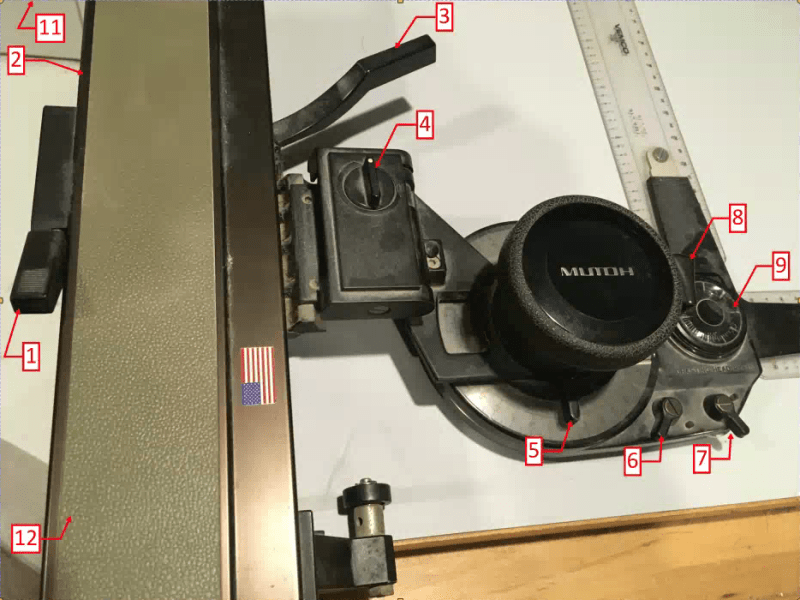 Probably a horizontal slide stop. Does not work
Embedded metal plate that slides. I believe that 2 locking screws are missing.
Working vertical slide stop.
Dial lettered V at current location, lettered H at 270 degrees.
Working rotation lock.
Some sort of lock.
Some sort of lock.
Toggle switch on the handle.
Dial 5'-5 degrees. I assume this is a memory device.
I can't count. Call this a placeholder.
At the top, there is a working switch to calibrate the vertical angle.
There are strings below, which are probably related to 1 and 2, but are too loose to be effective.
This is an open ended topic. The goal is for better definition and to repair it, but I don't think that should limit the discussion.
I also have acquired an electric eraser, which is awesome.