Thermoforming of PTFE tube - Designguidelines
Thermoforming of PTFE tube - Designguidelines
Hi, are looking into introduction of PTFE tube thermoforming in volume production and wonder if anyone in this forum can share some designguidelines such as min bend radius and process parameters.
Have tested below setup:
- Materiar: PTFE pipes OD 8mm / ID 6mm
- Pipes are formed i an simple alu plate with grooves for the pipes as below picture.
- Process: 200C for 30 minutes with 2hours cooling in form at 25C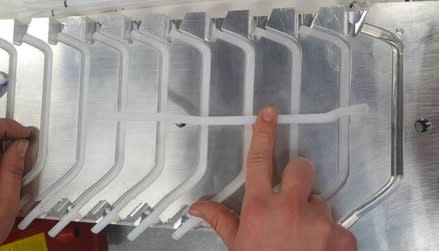 I can get a 24mm bend radius (3xOD) without kink problems. But would like to get smaller bend radius for which I am considering to test forming with mandrel insert but are concerned that the large deformation will create internal stress and cracks over time.
Hope you can help me with some designguidelines.