Rectangular side plate stiffener distance
Rectangular side plate stiffener distance
Dear All,
My thread was moved to this from others because sufficient answer was not coming out.
I'm always confused to give available stiffener distance as attached sheet.
Case 1, Case 2, Case 3 for this three case of that Roak's formulas may be applied for each condition.
However I want to know which is correct factor in side plate of rectangular tank.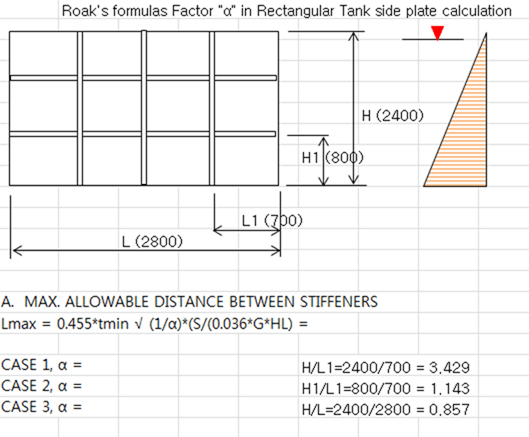 Kind regards,
ChangMyong