Pipe dimension between to level tanks
Pipe dimension between to level tanks
Hi all,
I have a small problem i would like your help with. I am more interested in how to do the calculation so i can do it in the future than the solution itself :)
I have two tanks, different volumes but both six meters high and I want to dimension the pipe between the two tanks.
see the attached drawing for a quick illustration but the point here is that in tank 1 the outlet is at the bottom and the inlet into tank 2 is at 5 meters and this is setting the water height in tank 1.
Flow into tank 1: 294 m3/hr
Flow out of tank 1: 294 m3/hr
Density of fluid is 999kg/m3
Outflow coefficient in tank 1 is 0.82
liquid height in tank 1 should not exceed 0.5m above outlet in tank 2, or 5.5 meters.
http://www.reefcentral.com/calc/drain.php
is suggesting 11.51 inches/0.292 meters in diameter, but again no calculation steps.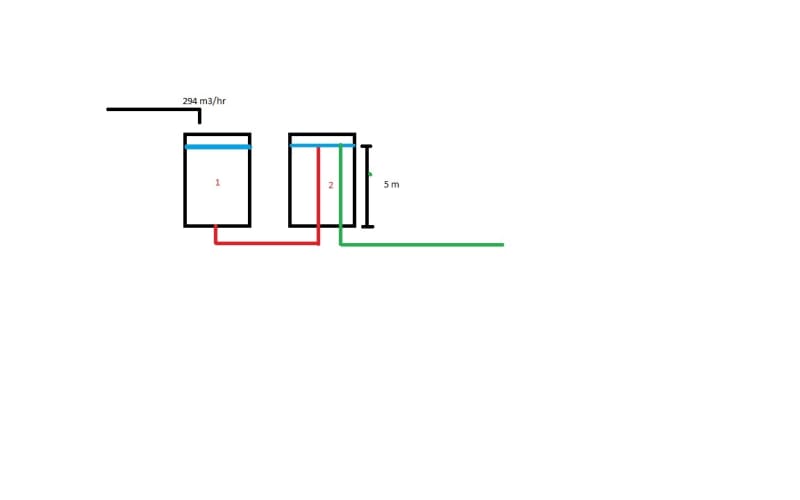 Thanks