CPU vs VFO systems
CPU vs VFO systems
We have 3 basic variable flow "ConstantPressure" systems in mobile hydraulics.
1. Constant Pressure, CP CC,(Closed Center) system
2. Constant Pressure Unloaded, CPU OC (Open Center) system
3. Load Sensing, LS system.
The reason I add the LS system to "constant pressure systems" is that LS uses the same pump and also pressure compensates the pump the same way as the CPU system. The difference is that the LS system uses a variable LS-signal from the actuator load, and the CPU system uses an orifice flow that the spool (initially) interrupts into a max pressure signal.
Now I have read this Parker explanation of its Variable Flow Open, VFO, center system. and it is explained in schematics to be identical with the CPU system, but the author Germano Franzoni states following on the last page
"VFO technology can be easily
combined with any load-sensing
(post- or pre-compensated) valve
as well as CPU (constant pressure
unloaded) valves."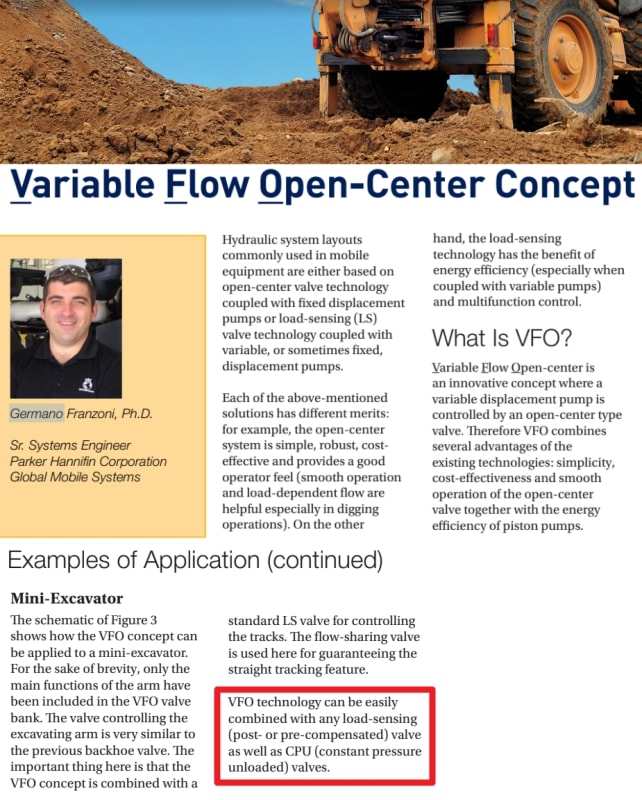 This indicates that his VFO system is different from a CPU system.
I have over the last year asked Parker via email and on Twitter about the specific difference between CPU and VFO.
My own images
#1 unloaded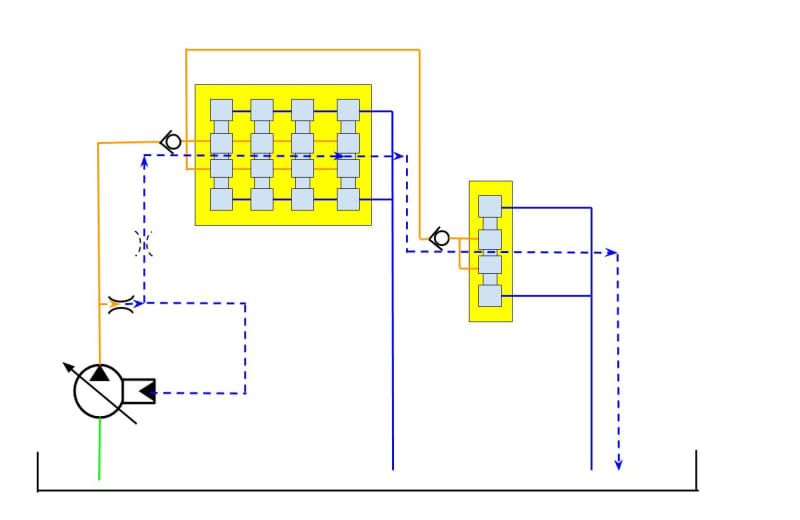 #2 loaded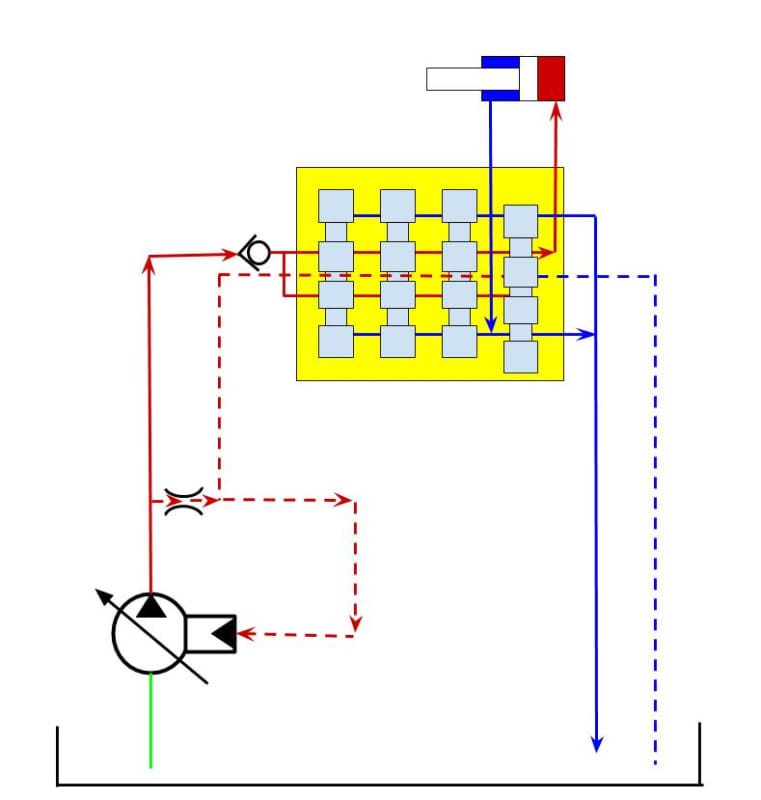 Image 1 from Parker PDF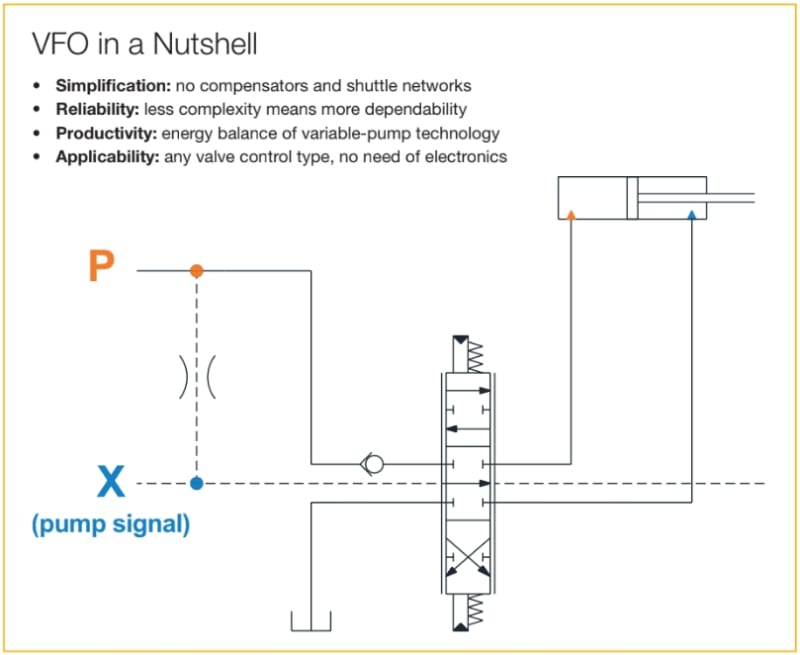 Image 2 from Parker PDF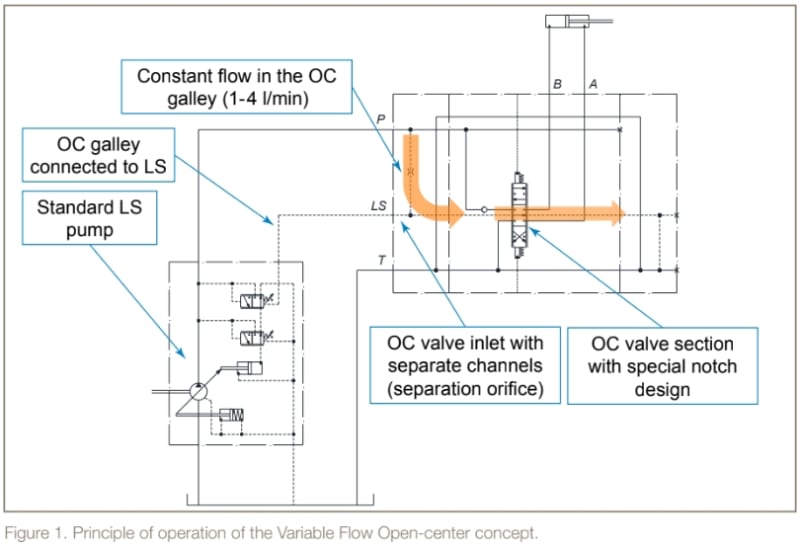 Parker VariableFlowOpen center system PDF
Is there anyone here that can bring some light into this new "
VFO
" system term?