Missing References in Creo
Missing References in Creo
I'm working on a very large assembly in Creo 5, which is some legacy hardware created by a group that no longer exists. I don't know what version the assembly was created in, but it may have been pre-Wildfire. I had numerous errors upon opening the assembly, all of which I was able to solve except this last one.
There is a part that was apparently used as a skeleton. It is full of surface ids, created off of surface sets. The problem is, the feature which has failed has a missing reference of a surface set. But since there are no surfaces to redefine the feature to, I can't fix the missing reference. It won't allow me to use a datum plane either. I can't delete the feature, because half the items in the top-level assembly fail.
At a loss for how to solve this. Hoping someone has a trick up their sleeve. Thanks in advance.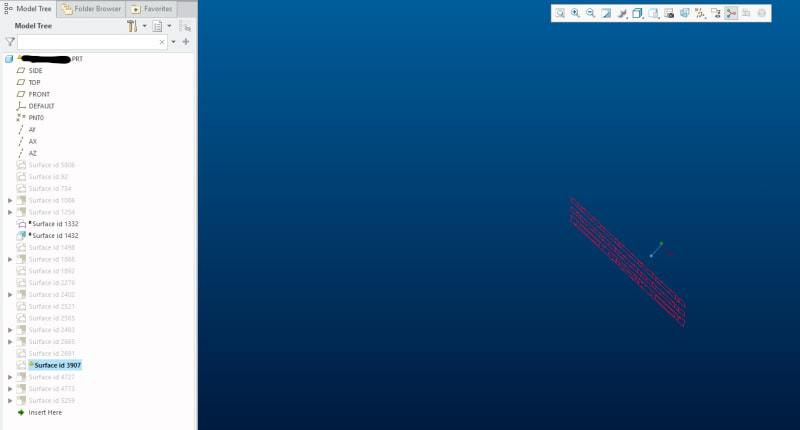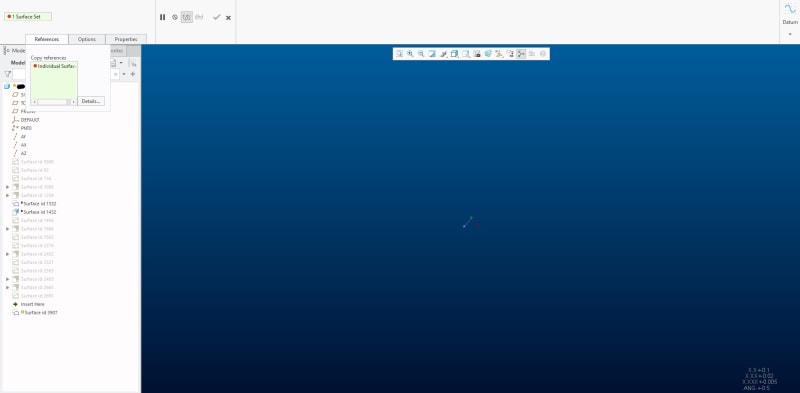 Wise men learn more from fools, than fools do from the wise.