Common strip footing
Common strip footing
n3jc
(Civil/Environmental)
(OP)
Greetings, I would like to hear some thoughts about following situation:
Structure (1) is a residental building (masonry walls with RC slabs), structure (2) is a canopy (RC frame + walls with RC slab on top). Structure (1) and (2) are not connected (dilatation is 50 mm) but since they are so close together we are dealing with a common strip footing. Because of the slope terrain we also have stepped foundations.
There is a rock bellow - 1,50 under terrain. Geoteh. engineer suggests to remove every layer above the rock and make compacted gravel base on rock surface.
When designing a common strip foundation I have to consider that residental structure (1) will be build first and canopy later.
Since I am dealing with a slope terrain that means that 2 of the canopy's columns will be longer (4,50 m) than other two (3,00 m). They will be partially covered with soil which mean there will be some horizontal soil pressures acting on face of the columns (case A) and subsequently on footing.
I usually dont design footings so I would like to hear so thoughts about this. What should not be overlooked is very important?
I dont want to overthink/overcomplicate things. Your opinion will be appreciated. Sorry for poor language.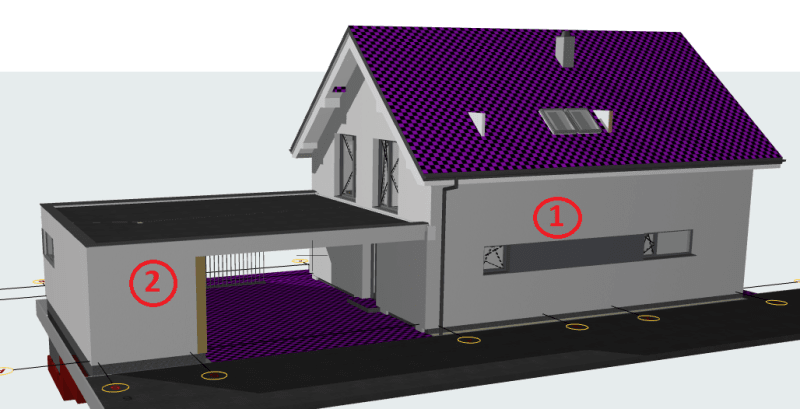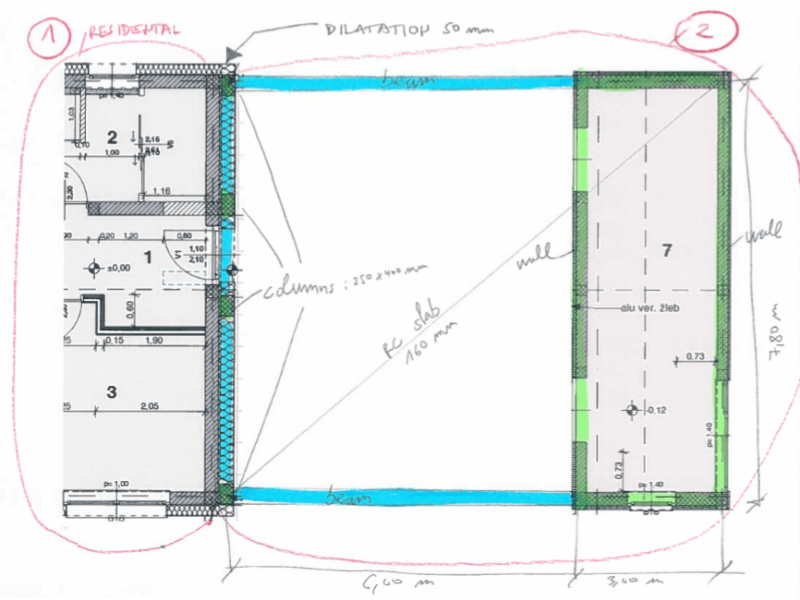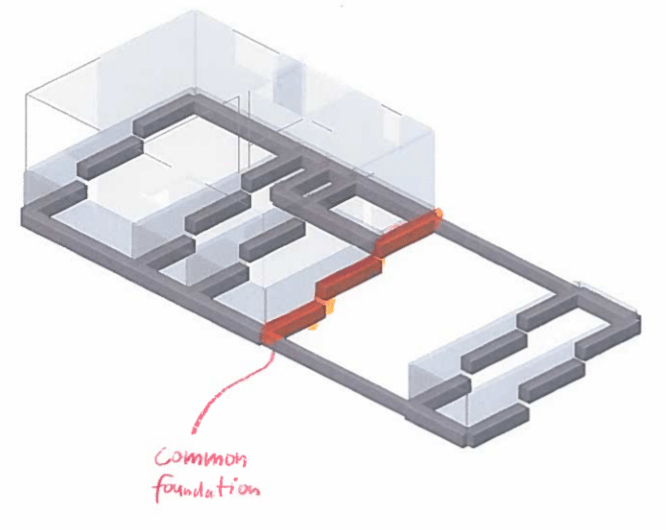 CANOPY: