Minitab
Minitab
Hi Engineering tips,
I am very new to Minitab. I have run a response surface design using C1 to C3 columns as input and C4to C6 columns as output. After running the response optimizer I have got few values for C1, C2,C3. But it doesnt meet my requirement. So I have added few more data in the worksheet. But it is giving me the following status: The model does not use the current data. Rerun the analysis to update the model.
How should I rerun the analysis or update the analysis ?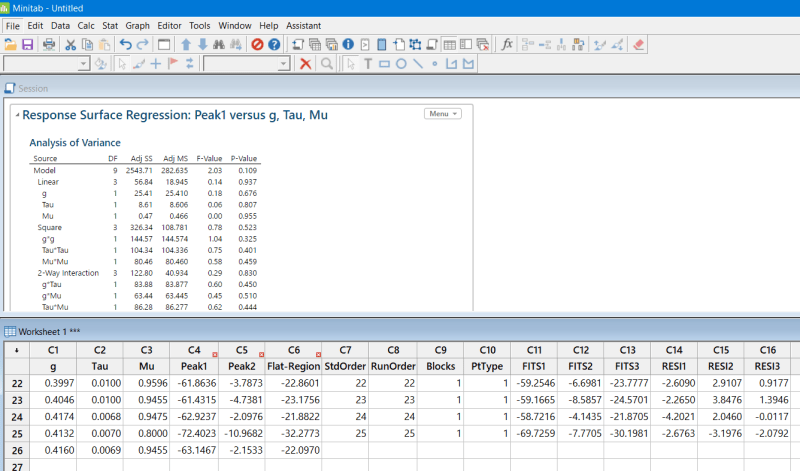 Thanks,
Vaidehi