Measuring quantity in a container
Measuring quantity in a container
Hi,
We want to measure the quantity in the steel container placed on ABS plastic body. We are planning to go with flexible pressure sensor placed as shown in figure.
But i doubt if it would measure the correct quantity?
Can you suggest on how to place the pressure sensor so that the sensor measurements are accurate( we cannot place it above the plastic body due to application constrains).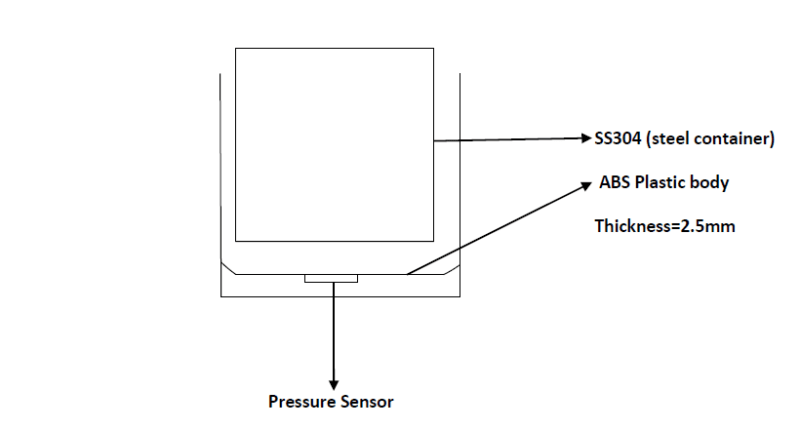 Thankyou