Smath Question
Smath Question
I finally have time to create a useful Embed calculation sheet. I have variables xi and yi that include the spaces between individual studs(see below). I will add/delete matrix values based on the actual embed plate design.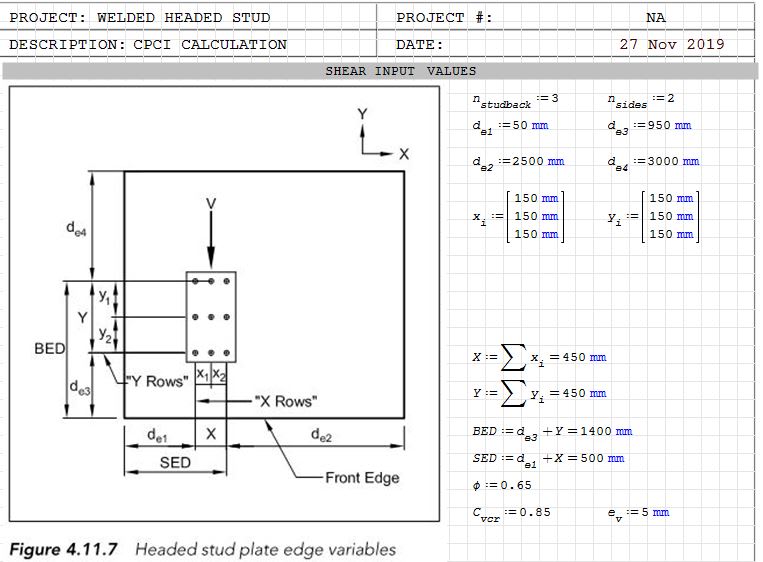 The question I have relates to getting the value nx below. Is there a simple function to get the number of columns from the xi matrix?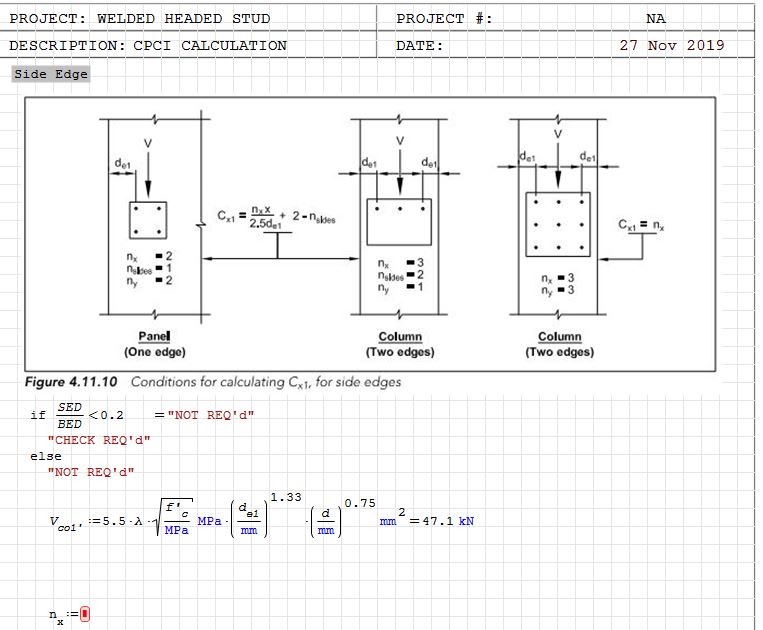 Dik, thanks for suggesting Smath. After some reading and trial and error it seems a good solution to better see ones calculations.