2D convection model
2D convection model
I have to calculate this type of problem: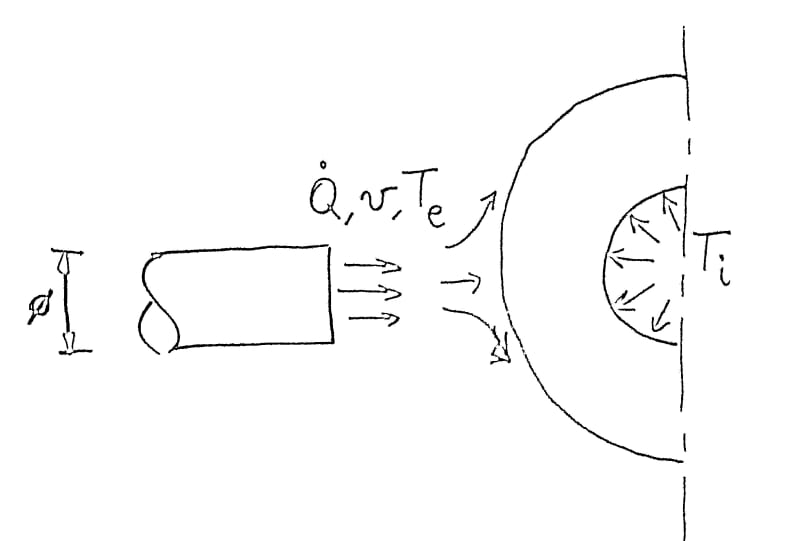 In the right a steel pipe, with internal temperature "Ti" constant. In the left, another pipe that "shots" air at certain velocity and temperature.
I want to calculate the equilibrium temperature of the right pipe.
Do you know if exhist some analytical model?
Thanks