Freakin' Patent Office
Freakin' Patent Office
Got an office-action from the Patent Office asserting my engine is the same as Ardezzone's (
US 2017/0328277
). Personally, I struggle to see how Ardezzone received a patent for what appears to be nothing more than an enclosed WWI radial. In any case, mine is an opposed-piston rotating-cylinder engine with an integral air pump piston that has two cams and operates on HCCI while Ardezzone's simply replaces the crank of a classic spark ignition four-stroke radial with a cam very much like the
Marchetti Cam Engine of 1927
. I can only assume the examiner confused opposed
cylinders
with opposed
pistons
.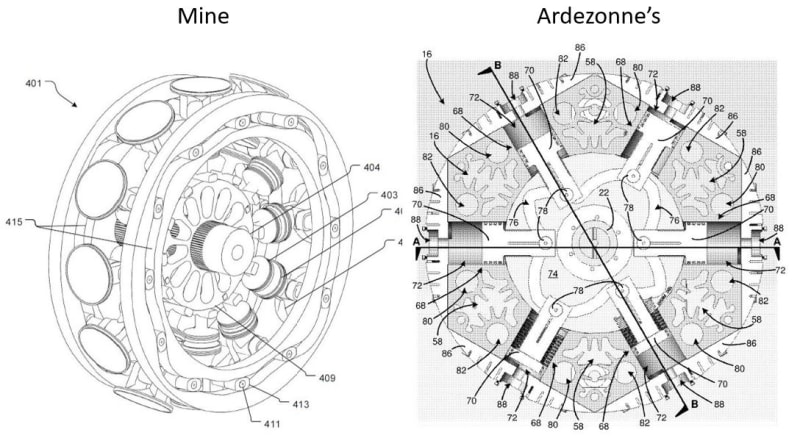 The examiner also dismisses my use of HCCI saying "Ardezzone could have done that." Well, heck, I suppose one could say any engine "could do that" if one ignores the merits of each specific implementation. That approach would suggest there should be few patents for HCCI, but I found 3,568 of them, and the overwhelming majority describe a specific implementation not the generalized means. I can only speculate how the examiner came to the conclusion he did in this area.
The good news is the office-action isn't final, so I get to provide counter arguments.
P.S. Ardezzone calls his engine the Exponential Engine and
his web site
makes some pretty remarkable claims.