Air flow required by a nitrogen generator
Air flow required by a nitrogen generator
Hello friends , I work for a engineering company in Perú.
I want to get the air flow required by a nitrogen generator .
I have the flow of nitrogen .
Q = 71.52 L/s = 151.54 CFM
Pressure = 145 psig
The site conditions of the project are :
P atm = 56 kPa
T average = 7°C
But , the mining company is asking us if the actual nitrogen generator NitroSource Hifluxx is able to handle this flow.
And if the answer is positive , what would be the flow of compressed air.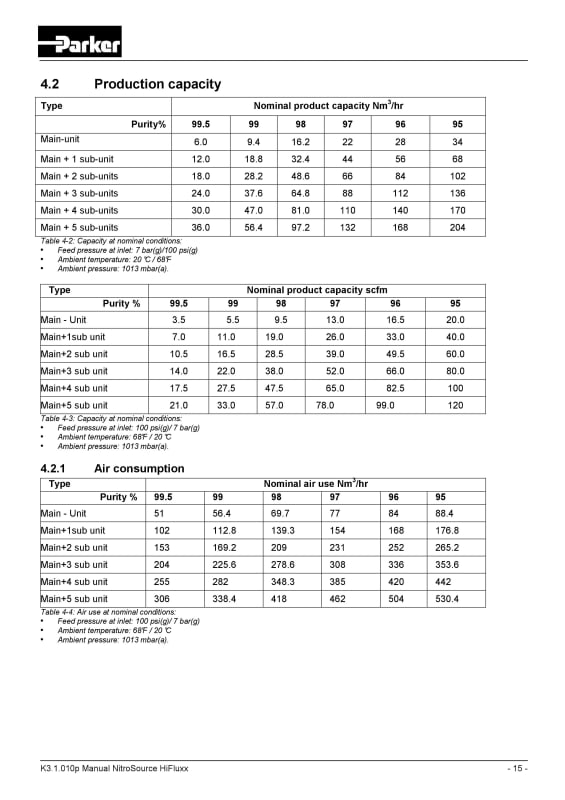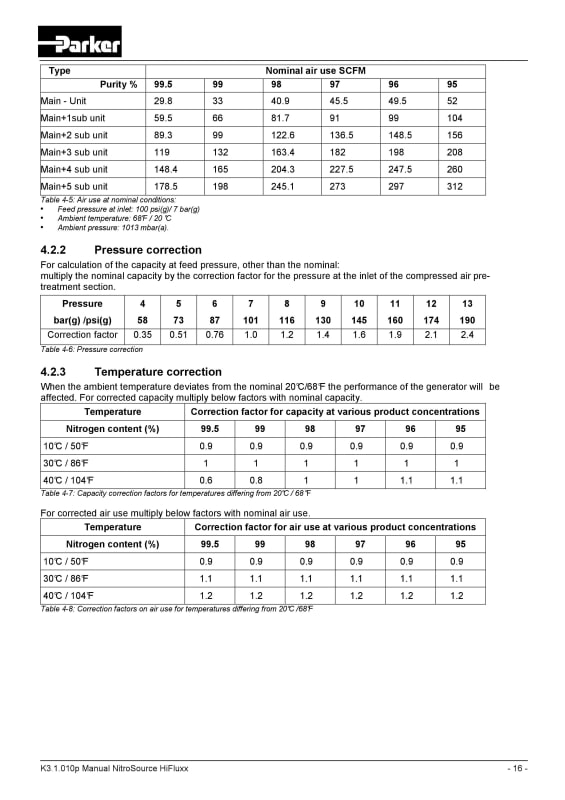 As we can see , the relationship between air compressed and nitrogen with 95% of purity is 2.6 .
So in case I feed the nitrogen generator with air at 100 psig , the flow of air required would be 151.54 CFM *2.6 = 394 SCFM.
But the pressure we need is 175 psig in order to get 145 psig of pressure of the nitrogen.
I am tempted to use the correction factor by pressure of the table 4.2.2 , but I am not sure that the relation of 2.6 holds
in this case.
Please , if someone with experience in nitrogen generators could help me , I would be greatful.