Rubber cylinder to hyperboloid
Rubber cylinder to hyperboloid
Hi All,
I have a cylindrical rubber piece that I want to twist into a hyperboloid.
I tried fixing a circular edge, and applying a rotational displacement of 10° to the other edge but
the deformation seems quite unrealistic. I would expect the necking to happen about halfway.
Also the required rotation is 30 deg, but solution won't converge.
Any tips on how to set up this problem is greatly appreciated.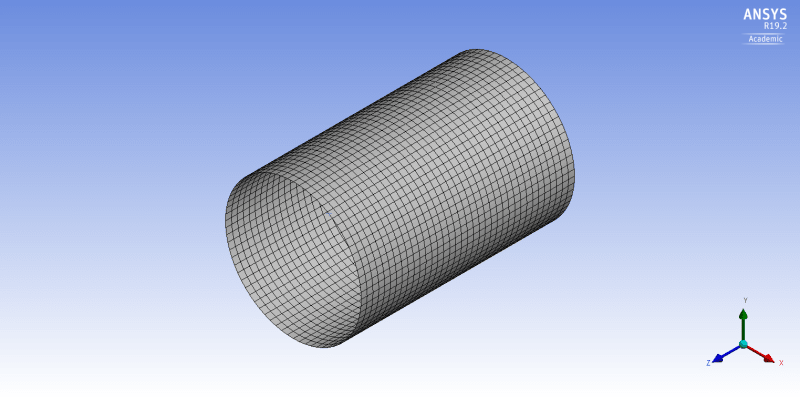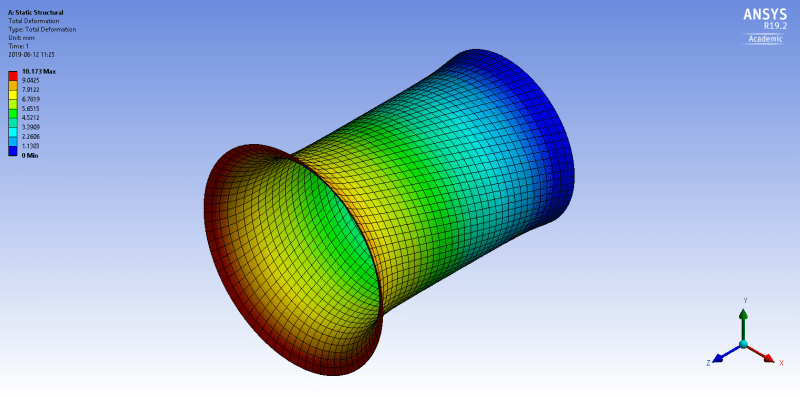 Project files:
https://files.engineering.com/getfile.aspx?folder=...
Thanks