Wood Beam Fv'
Wood Beam Fv'
Lake06
(Civil/Environmental)
(OP)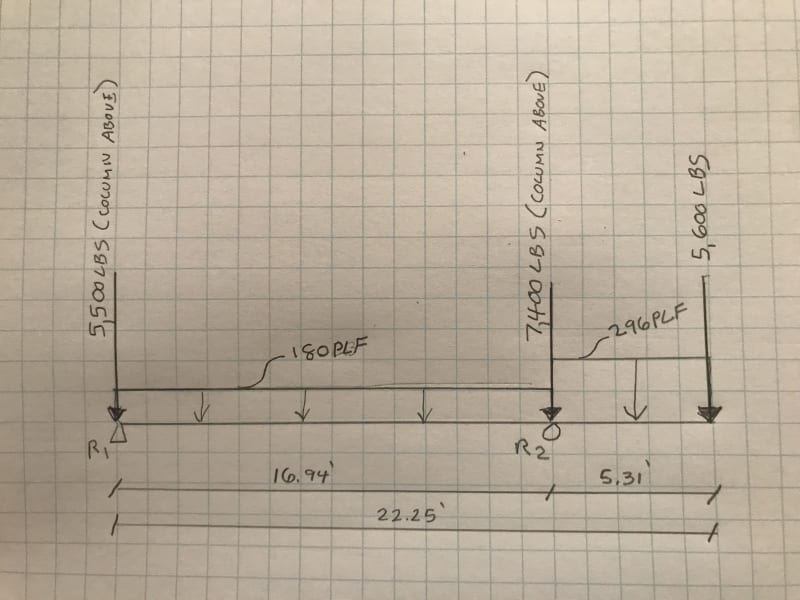 I have a question regarding shear stress parallel to grain of a wood beam, Fv'. My loading condition consists of a wood beam with a continuous beam cantilever over one of the supports (two total) and has a distributed load on it. There are also point loads acting from above the two support locations acting downward from columns above on top of the beam at each support location. Also there is a point load at the end of the cantilever.
Do the point loads acting downward on top of the beam, at the supports, contribute to the shear parallel to grain or is that only perpendicular to grain at those locations?
Sketch attached. The ultimate question is what shear valve should be used when calculating shear stress parallel to the grain, Fv'.