Determine the area of a region with stress greater than the predetermined value
Determine the area of a region with stress greater than the predetermined value
Hi everyone,
After completing the solution, I can exploit the results on the body.
But how can I determine the area of a region with stress (or any result) greater than the predetermined value?
For example, the figure below is the stress result of one face, I want to calculate the area of the region with stress greater than 80MPa.
Is this possible?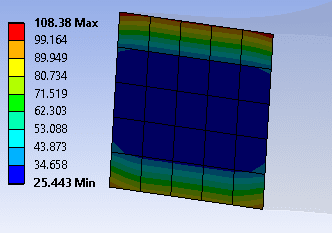 Thank you.