SACS/PSI analysis
SACS/PSI analysis
Dear fellow engineers,
I'm trying to setup and run for the 1st time the PSI analysis via SACS.
I cannot run the file as there's a bunch of errors popping up.
Appreciate if someone can have a look and help me out resolving?. I'm attaching two pictures for the datagen file and the error messages.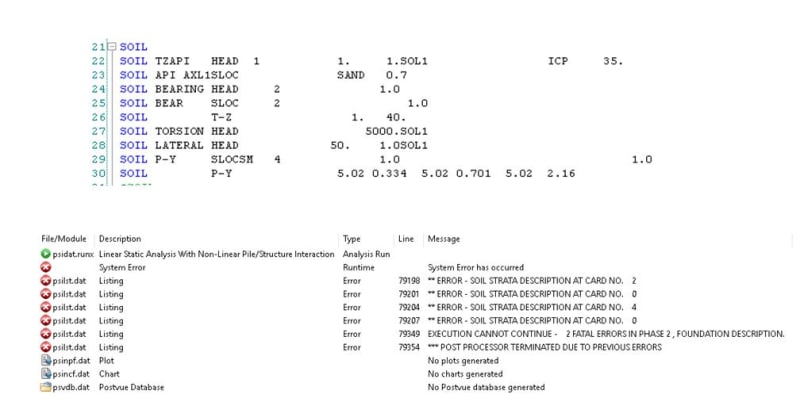 Thanks in advance.