PV Panel Repair
PV Panel Repair
A friend and I were messing about with some defective PV Panels over the weekend. We opened the junction box and removed the silicone potting to see what we could do about them.
Once enough potting was removed, we found that we could re-solder the tabs and replace the diodes.
Since this is a little out of my discipline, I'd like to confirm that my choice of Schottky diode was suitable:
Schottky Barrier Rectifier DST2045AX, 20A, 45V
The panel specs are as follows: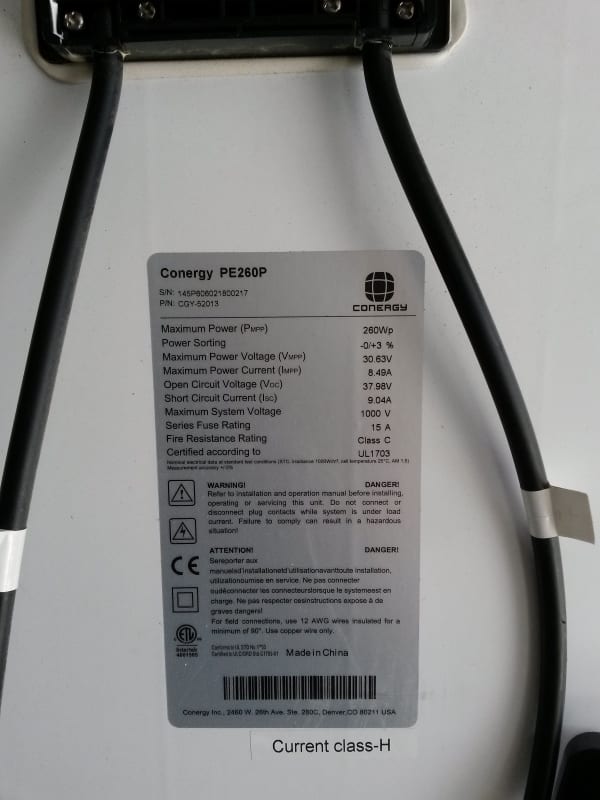 The replacement bypass diodes looked like this: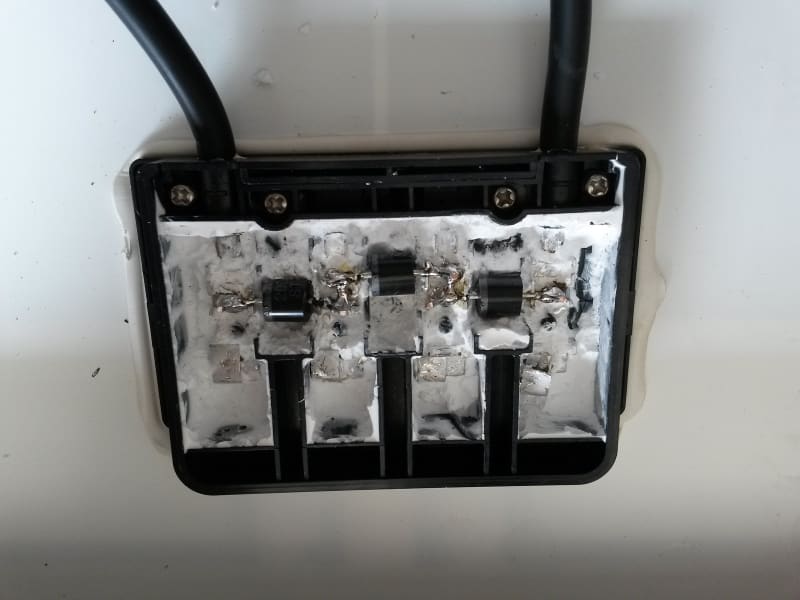 You will also note that one of the tabs is broken. That was fixed after the picture was taken.
Panel output in the available sun was 34.6V open-circuit. Short circuit was ~7 amps. When connected to resistors we got 6.4A at 25.2V. This output is a little below the values on the dataplate. Reasonable or still suspect? It was sunny but we don't get sunshine like California, up north here in Canada.
No one believes the theory except the one who developed it. Everyone believes the experiment except the one who ran it.
STF