Ideas from Engineers in Chlor-alkali Industry
Ideas from Engineers in Chlor-alkali Industry
I work in Pakistan's largest Chlor-alkali Industry & we have been in the business for more than 30 years. In this forum I would like to connect with people having similar background. For instance the member below seems inactive now:
https://www.eng-tips.com/userinfo.cfm?member=chemE...
The heart of Chlor-alkali plant: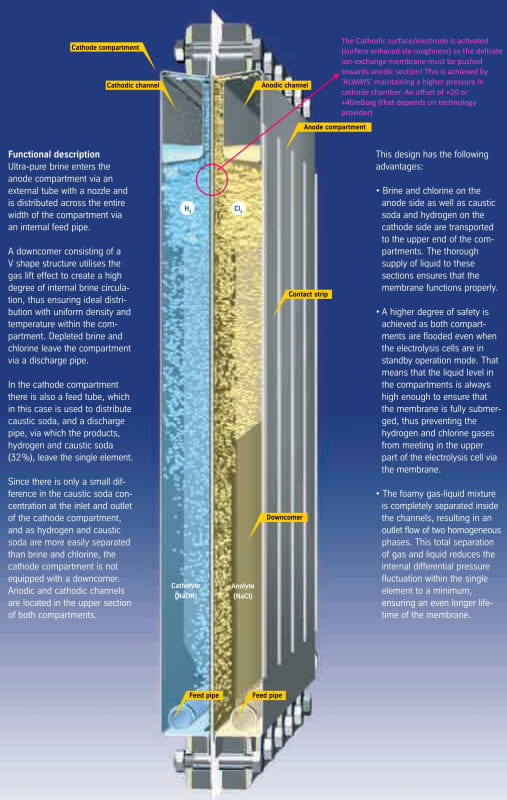 The purpose is to brainstorm different products that could be made from Cl2 or NaOH; these things are becoming surplus & I am looking into the derivatives
Currently we do produce:
1] HCl via burning H2(g) in Cl2(g) furnaces
2] Hypo solutions via rxn b/w Cl2(g) & NaOH(aq)
3] Bleach powder via rxn b/w Cl2(g) & CaO(s)
4] CaCl2 prills via rxn b/w CaCO3(s) & HCl(aq)
5] CO2(g) from the above rxn
6] Liquid Cl2 ...