E7018, E7018-1
E7018, E7018-1
I am planning a double super-PQR qualified using dual-certified SA-516-60/70 with GTAW and SMAW. With impacts, PWHT/No PWHT, high Q, etc. Finishing qualifying PQRs for all time is the goal.
I am interested in the possibility of dual-certified E7018/E7018-1, but does such a creature exist? Google was no help at all (although it seems fine with stalking me, but I digress).
The ASME IX rules around supplementary essential variables are quite clear; however in ASME II Part C, SFA5.1, the requirements for E7018-1 are not at all well defined. Table 3 is of little help. Composition limits are not given for E7018-1, although the commentary (A7.6.7.4) mentions that manganese is in the upper end of the E7018 range, so it seems reasonable to think it could be dual-certified with E7018.
Any thoughts/experiences on this question?
.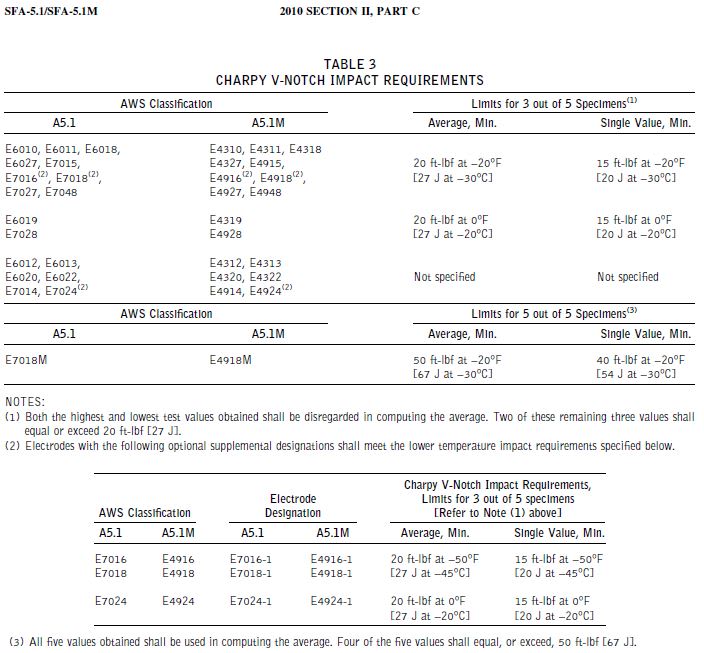 "Everyone is entitled to their own opinions, but they are not entitled to their own facts."