cracking mechanism idenstification
cracking mechanism idenstification
Dear Experts
Our client found a leaking valve in a hydroprocessing unit. Valve body material is forged stainless steel 321. Service in normal operation is hydrocarbon containing sulfur with Pop = 160bara and Top = 380°C. No water is anticipated during normal operation and also not anticipated during shutdowns. Other items in the circuit (other valves, piping, ...) were characterized (Dye Penetrant Test) and no other indication was found. The valve was manufactured by a valve manufacturer with good reputation and experience. Fabrication certificate indicates the cracks were absent after fabrication. Manufacturer had never experienced such a failure.
The cracks are being characterized, but the conclusion on the actual damage mechanism is not evident.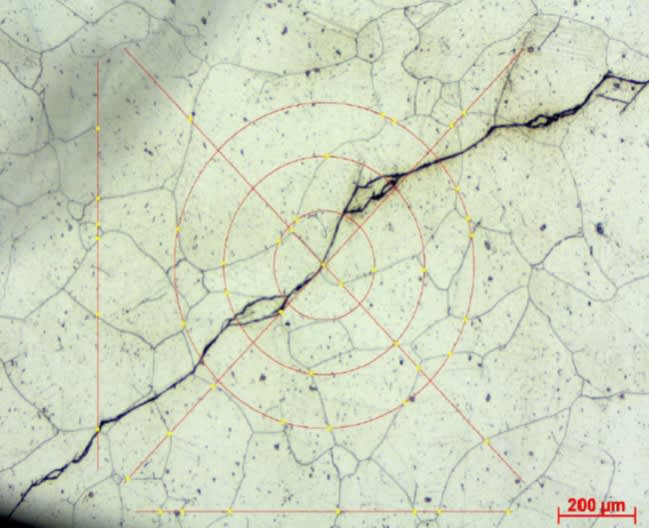 Looking at the crack mophology, do you have any idea on the possible origin of such transgranular cracking ?
Does it look like fatigue ? Or does it looks more like Cl-SCC or another SCC mechanism ?
Is corrosion-fatigue possible in hot sulfiding environment ?
Thanks in advance for your advise
Regards