QUALITATIVE Torque calculation
QUALITATIVE Torque calculation
Hi everyone. I've a question related to the QUALITATIVE computation of the required torque to make a rotation.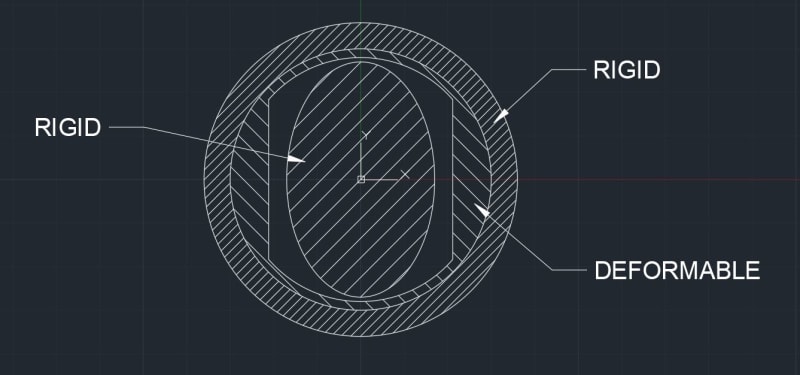 The image shows a cross section. Two rigid bodies (hollow cylinder and elliptic base cylinder) and a deformable element are shown.
Supposing to know all the mechanical properties required, how do I compute (qualitatively) the torque required to make a 90deg rotation of the inner elliptic body in order to deforme the deformable element?
The deformable body and the outer cylinder are linked along their contact surface, and cannot slide