Weld Symbols - ISO 2553
Weld Symbols - ISO 2553
Hi,
I have received a set of drawings through for a frame I'm going to be making, but to be honest I don't fully understand the weld codes and symbols. Usually I'm welding up most of my own drawings and know from experience where and when I need to weld.... no problem. But in this case it's critical I follow the drawings provided to me. Given the shear scale and range of symbols and dimensions available I'm struggling to find out exactly what the codes I have mean.
I know the weld symbols are in accordance with ISO 2553, and weld dimensions in accordance with ISO 13920-AE.
Is anyone with more experience with this able to help me decipher the following or at least make sense of the numbers, tail, arrows, circles etc. I know the symbols for fillets, butts, symmetrical etc.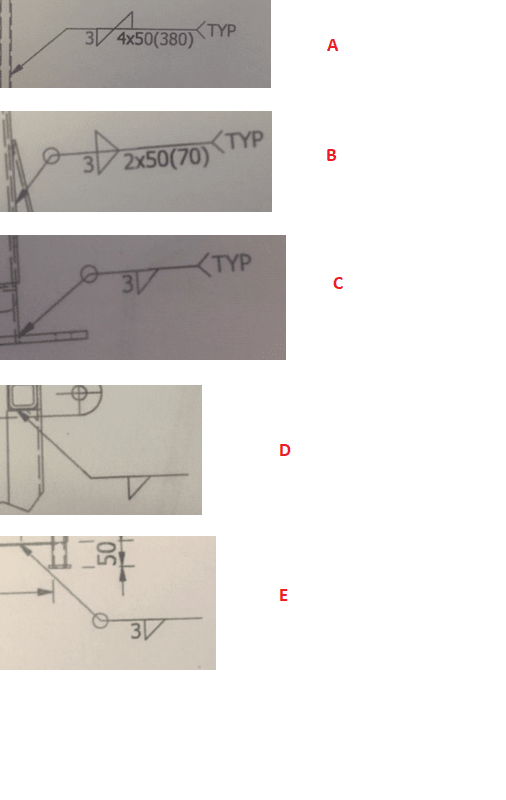 Many thanks