Chattanooga 1-75 N to I-24 W Overpass Partial Collapse
Chattanooga 1-75 N to I-24 W Overpass Partial Collapse
Maintenance? What maintenance?
TDOT indicates this bridge was constructed in 1959 and last inspected July 2018.
The tree at the east support looks out of place and the gap between the beams (visible from underneath) on the west support looks odd. It also seems that the purchase on the west support was less than optimal. I hope the driver makes a complete recovery.
Image posted by Chattanooga Fire Dept.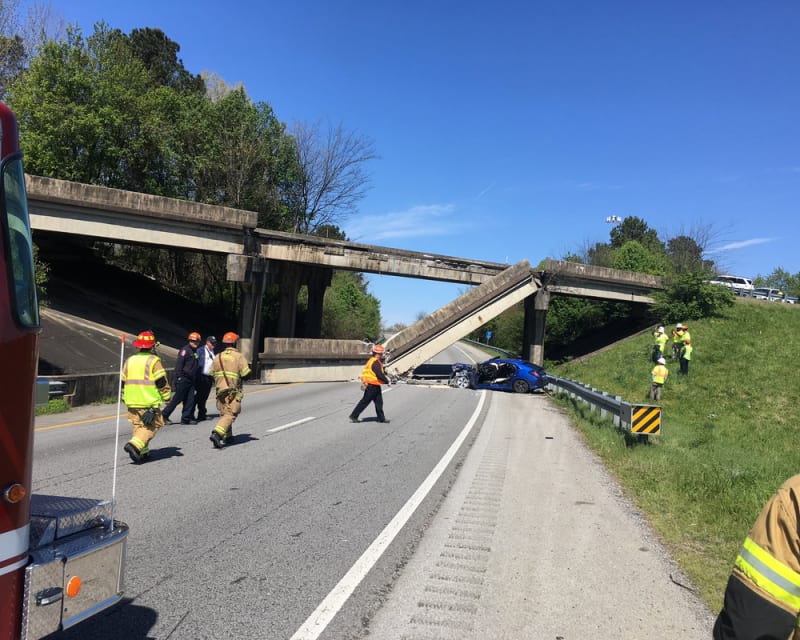 From Google Earth