18 MW synchronous motor - thyristor triggering problems
18 MW synchronous motor - thyristor triggering problems
The ubiquitous rotating exciter with thyristors shorting the excitation winding to turn it into a starting winding has been used for decades. And mostly done its thing as expected.
The trigger units, we have had problems with Siemens and ABB ones, start to show problems. They are sometimes delivered as "aftermarket" items and sometimes they have the original brand stamped on them and sometimes they have been delivered from an engineering company that seems to be a one man show.
Some of them cannot be run for more than a few minutes until they get hot and let the (almost) grey smoke out and some work only marginally. The main problem with those that work marginally is that thyristor gating pulses are extremely short. I could live with 100 microseconds, even if I think that a few hundred microseconds would feel better.
But this one has around 6 microseconds and that is a far cry from what I think is acceptable: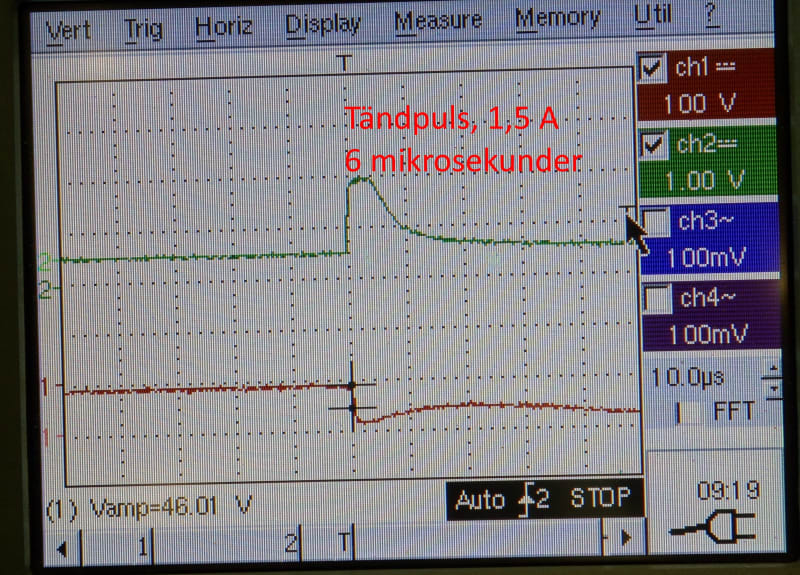 It results in triggering happening randomly. In picture below, the first doesn't trigger at all and the two following half-waves start to conduct but the latching current isn't reached. With OK gating, the voltage across the thyristors goes to zero when the thyristors conduct.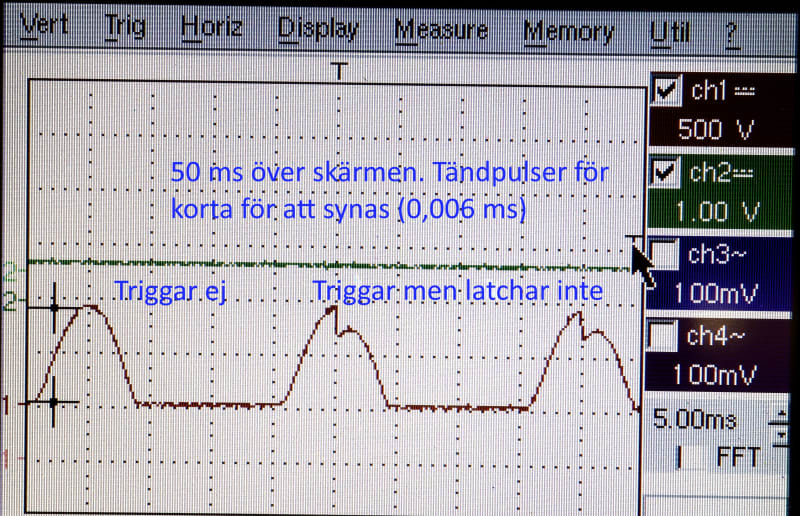 All technical competence seems to be lost - or very difficult to get in contact with. My questions are:
1. Anyone have this problem
2. How did you move on?
3. OR - is it
really
possible to run with gating pulses as short as 6 us 410 A puck thyristor?
4. Any other thinking?
Gunnar Englund
www.gke.org
--------------------------------------
Half full - Half empty? I don't mind. It's what in it that counts.