Retrofitting VFD for a winch for an off-shore oil platform
Retrofitting VFD for a winch for an off-shore oil platform
We have a 2.5/5.0 RPM rope winch drum driven by a 75 HP, 480 V, 900/1800 RPM (Dahlander winding) two speed motor with 3-stage gearing. The 2.5 to 5.0 RPM speed change is through a contactor and the direction change is through another contactor.
Pic of the winch with the motor below. The cylindrical unit at the bottom left contains the motor and the box above contains the contactors.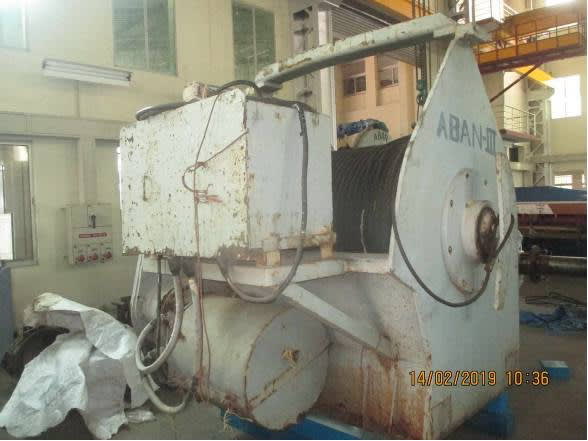 We want to have a variable speed option using a VFD for better and smoother start/stop and up/down controls.
The motor will be rewound for VFD duty.
What kind of VFD is recommended for such a winch duty, which will have frequent starts and stops and with a marine environment (saline atmosphere etc.) duty rating ? There are are no mechanical or electrical brakes at the moment. Should the VFD have a braking option also?
Muthu
www.edison.co.in