NX 10 Spreadsheet Goal Analysis for multiple parameters
NX 10 Spreadsheet Goal Analysis for multiple parameters
Hello,
I am using NX 10.
Usually I use Goal Analysis in
tools -> Spreadsheet
to monitor and record one parameter.
Is there a way to record more than one parameter within one step?
Using this function I can only make analysis for one Target Cell, I would like to do the same but for more than one Cell.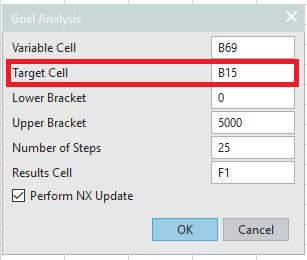 Thanks