Dynamics: How to obtain Mode shapes of a 3D structure
Dynamics: How to obtain Mode shapes of a 3D structure
Dear all,
I have a burning question about Dynamics which I have had in mind for over two years since my graduation which I would like to ask you all.
I know that I can model a 2 storey 2d (that only has 2 mode shapes) frame manually by hand using (in one direction) using the below procedure and I have got my head around that: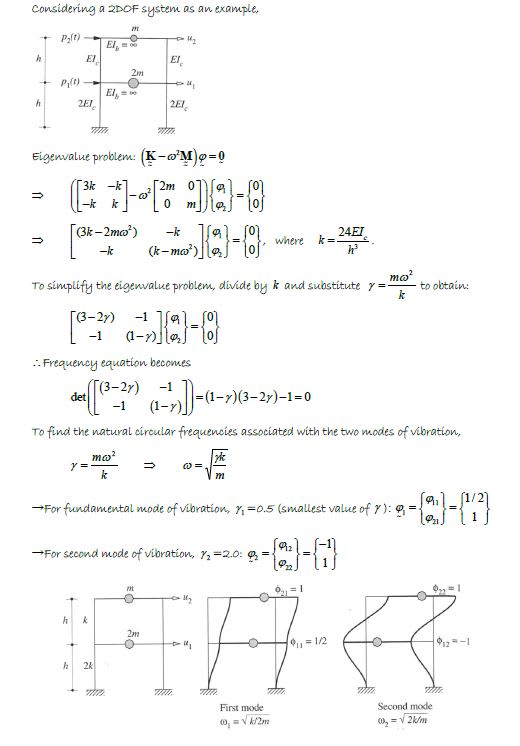 What I do not understand is when we model a 3d frame structure in Etabs, it can analyse for 10-20 mode shapes include torsional modes. How does this happen?
Is it too hard to simplify this to understand the theory behind the matrix of Etabs? I thought Etabs lumps the masses of each floor just like how we do in hand calculations, if so , howcome Etabs has so many mode shapes?
Thank you,
Dimuth