Derivation of Table 10-10a of AISC Manual (14th ed.)
Derivation of Table 10-10a of AISC Manual (14th ed.)
Pororo
(Civil/Environmental)
(OP)
I'm trying to derive the values presented in Table 10-10 of the AISC manual. The limit states that I've considered (as stated in the commentary before the table) were bolt shear, bolt bearing, shear yielding, shear rupture, block shear, and weld shear.
The highlighted values in YELLOW below are the ones that I can already derive with the exact values. At those conditions, block shear failure governs. However, when I try to derive the values highlighted in RED, I can't seem to get the values. Since for both 3/8 and 7/16 plate thicknesses, the values are the same, it should mean that the possible governing limit states would only be bolt shear and weld shear (excluding the limit states factoring plate thickness).
Now, for bolt shear, I also considered the eccentricity as stated in 10-9. For weld shear, the values were very far from the values written in the table.
I hope you could help me out. Thank you!
Table 10-10a: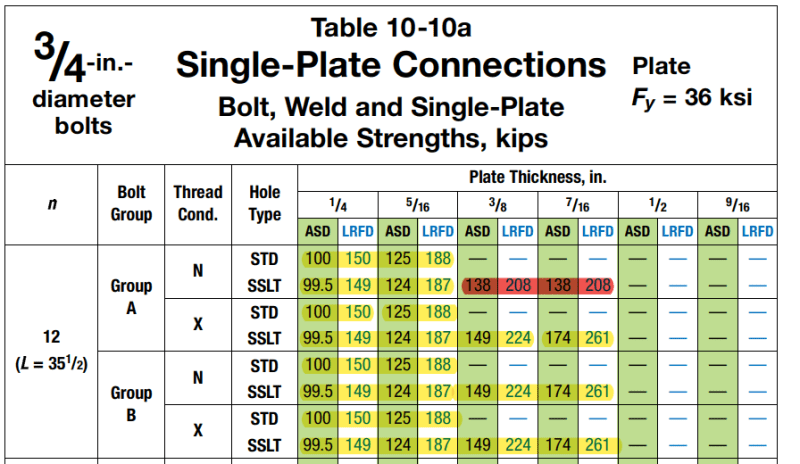 Table 10-9: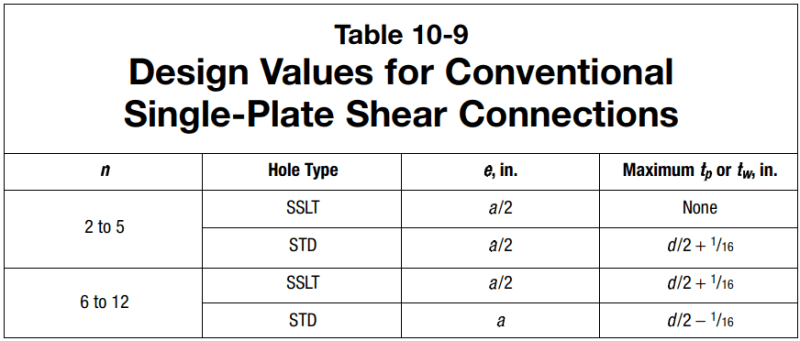 My Solution (for n = 12, Group A, Thread N, SSLT, tp = 3/8, ASD):

EDIT: Tabulated values have e = 3 in, giving C = 11.3, still far from tabulated values.