Heat Transfer through CS Pipe
Heat Transfer through CS Pipe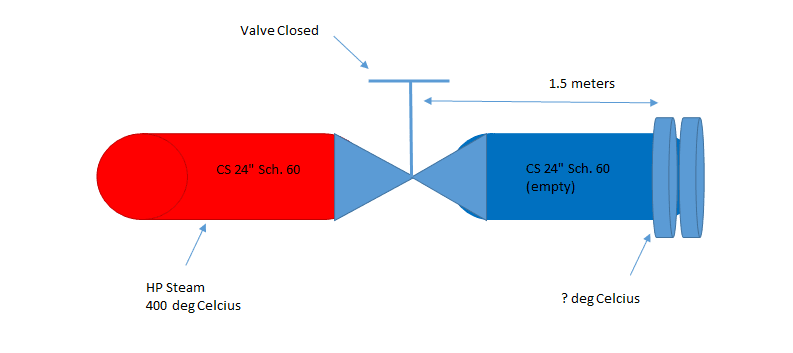 Hello,
Please take a look at the attached drawing.
I'm trying to calculate the temperature of the outer surface of 24" Sch. 60 CS Pipe (completely drained & vented), which is 1.5 meters away from 400 deg Celcius steam line blocked by a close-shut valve.
I'm thinking the temperature would be higher than the ambient temperature due to heat conduction from the hot steam line.
If the ambient temperature is 20 degrees Celcius, what would be the temperature of the pipe 1.5 meters away?
Please help!! Thank you for your answers in advance :)