U bolt anchorage for a supported tank on grillage beam
U bolt anchorage for a supported tank on grillage beam
Hi,
I'm working a sulfuric acid tank designed on API 650. From calculation, the tanks requires anchorage and the client requests to provide grillage beam supporting as leak detection technique.
The client provides to us drawings of anchor details he got on a similar tanks. (see below)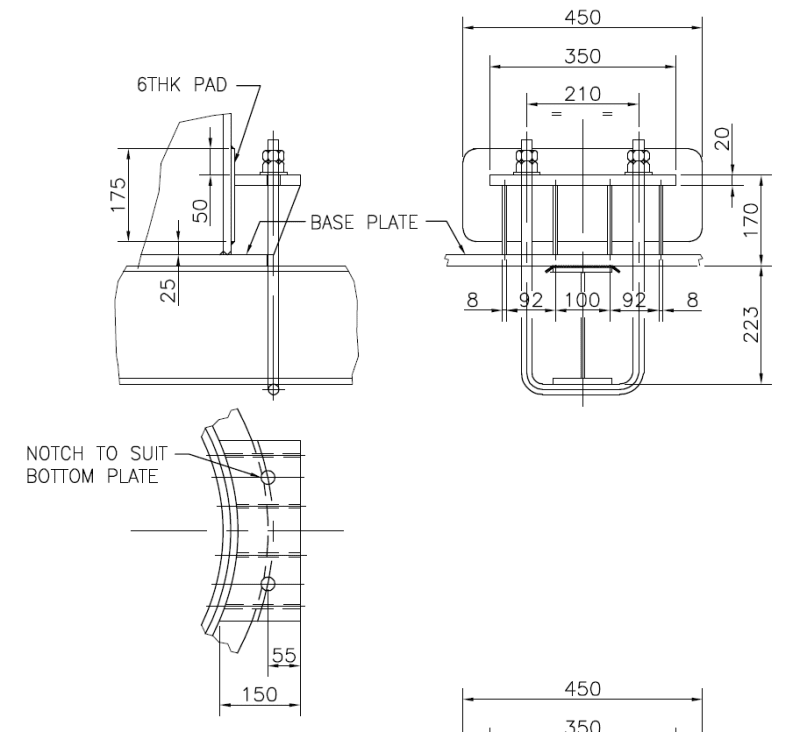 Any ideas of standards, codes or references to design U-bolts and considering at the same time anchorage requirements of API 650.
Thanks in advance