How to use 4 cores with ANSYS WB 19.2
How to use 4 cores with ANSYS WB 19.2
I was under the impression that the abbility to use more than 2 cores was restricted on some licenses.
I got the below message today I wondered if infact we do have the required licence so tried to enable 4 cores. Now I just get a generic error. Is this the expected result if it's a licensing issue or do I just need to configure something correctly?
I have tried creating another project but still get the same result.
Initial msg: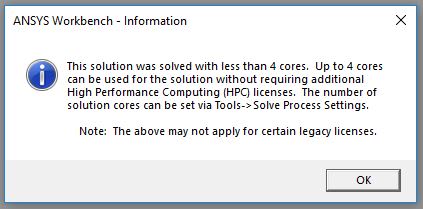 Message after trying to re-run the solution with 4 cores.