Is "Sea Level Rise Mitigation" A New Engineering Career Field?
Is "Sea Level Rise Mitigation" A New Engineering Career Field?
Whether global warming is "true", "false", "caused by human activities", or "natural" has been talked about frequently in other forums. Sea level change is often linked to global warming. Unlike global warming, sea level change has been documented by comprehensive real-time data collection. On the US coastline this has been taking place at numerous locations for up to 130 years. Sea levels are increasing. This could be caused by water level rise, land subsidence, or both... the reason does not matter. Here is a typical graph showing the increase at Charleston, SC, since 1921: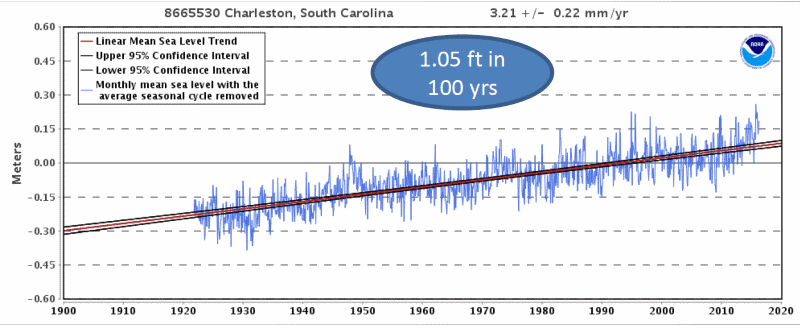 Numerous coastal cities are contending with real effects of sea level rise: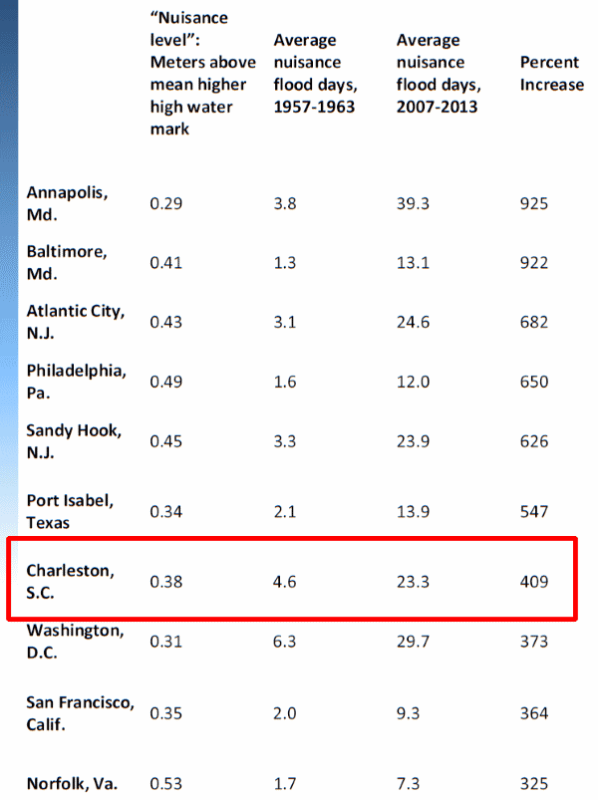 Most cities are "talking", "discussing", or "planning" about what to do. To my knowledge only one is acting:
Charleston, SC
The city has no real choice, it is located on a peninsula with adjacent tidal water, small (135,000 population), flat, and low.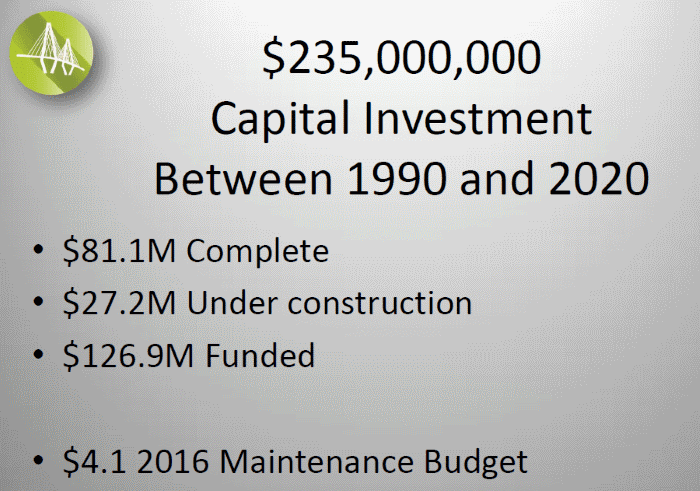 Flooding is complex, here are simplified examples:
1) With heavy rain at high tide, storm water drainage does not work... the city floods with
fresh
water.
2) No rain, but "very" high tide, there is no drainage,
sea
water floods the city.
3) Engineering solutions only address flooding for a limited time. If global warming is "true", the time is "sooner". If global warming is "false" the time is "later". For planning purposes, would be nice to know the answer.
Problems encountered while searching for a solution include:
Geotechnical
Environmental
Civil
Structural
Mechanical
Astronomical (tidal cycles)
Meteorological (rain, wind driven tide, hurricane storm surge)
Archeological (unmarked graves, excavated unknown cultural sites, unearthed unexploded ordinance from Civil War artillery bombardment)
Historic Preservation
To my knowledge there is no such field of engineering that addresses all of these areas...at least at a level where one Engineer can explain the technical aspects of a proposed sea level mitigation project to "Decision Makers".
If there were such a thing as "Sea Level Rise Mitigation Engineering", perhaps the cities that are "talking", "discussing", and "planning" can be convinced to "act"... jump-starting engineering design, construction, and operation of large scale infrastructure projects that evidence demonstrates are badly needed.
www.SlideRuleEra.net

www.VacuumTubeEra.net