API 653 - Pitting corrosion in the critical zone near adjacent plate weld seam
API 653 - Pitting corrosion in the critical zone near adjacent plate weld seam
Hello,
i have an issue with a through hole in the bottom plate that is located just near the adjacent bottom plate weld seam and it's also in the critical zone. I'm i able to install a tombstone patch plate that overlaps the weld seam or a full plate replacement it's in order?
2. Also i have a major corroded area on the adjacent plate within the critical zone, and the patch plate exceeds the 24" maximum lenght. Because of this a full plate replacement is necessary?
I also attached a photo of the issue.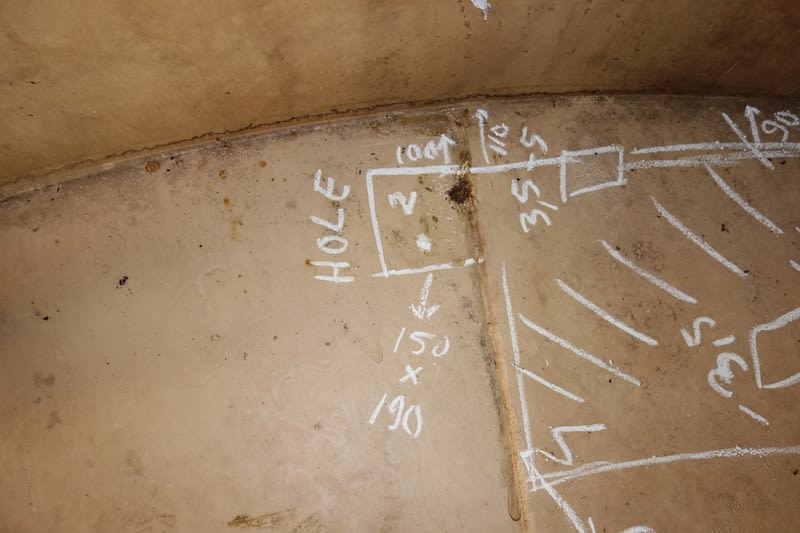 Thank you