Bulkhead-Longeron Connections?
Bulkhead-Longeron Connections?
I am kinda starting this question very vaguely. Let's say that I am curious to learn ways of connecting between longerons & bulkheads in the fuselage. The aircraft is an UAV and I have drawn not an exact but typical representation of current connection setup.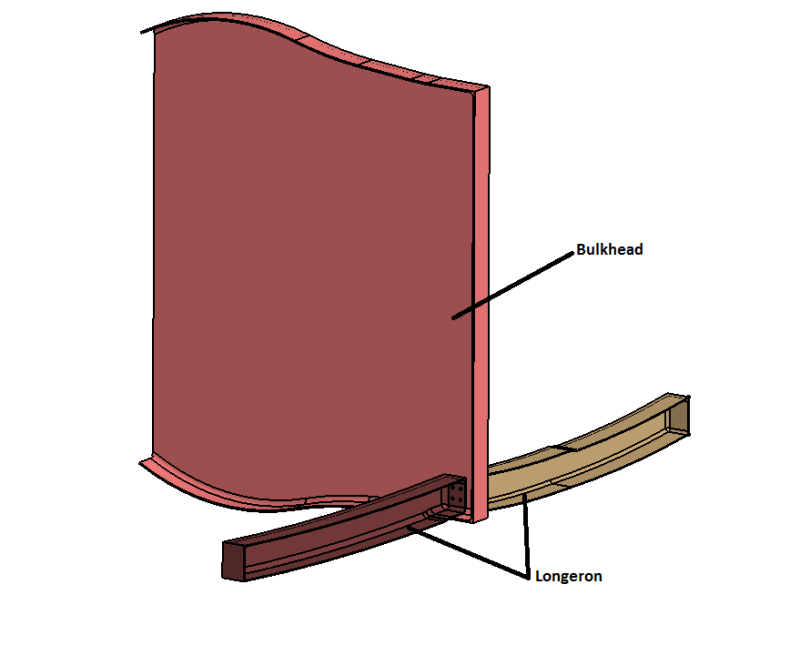 What I have omitted from the above image is the skin (which sits below the bulkhead & the longerons) & also other longerons and the bulkhead is not "complete" as well. The current connection involves bolting the 2 longerons & the web of the bulkhead together.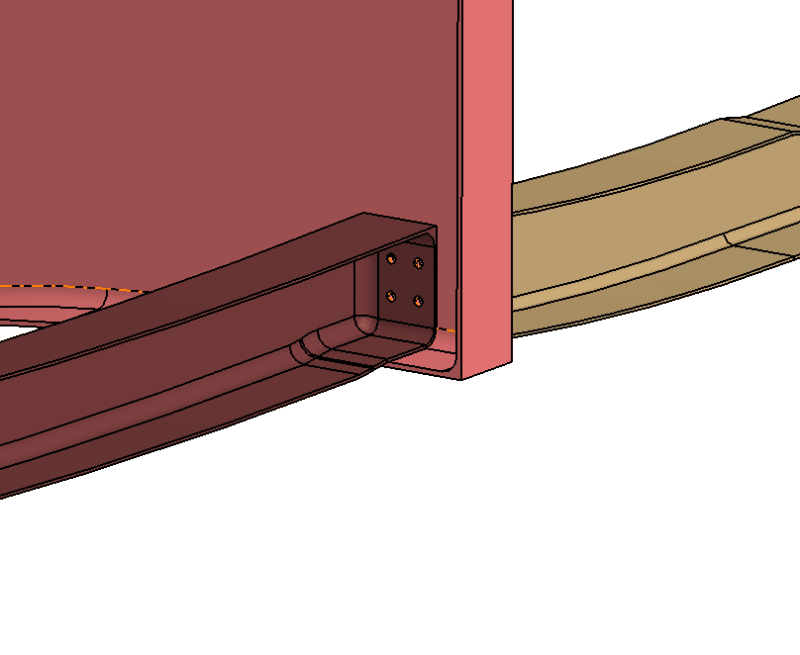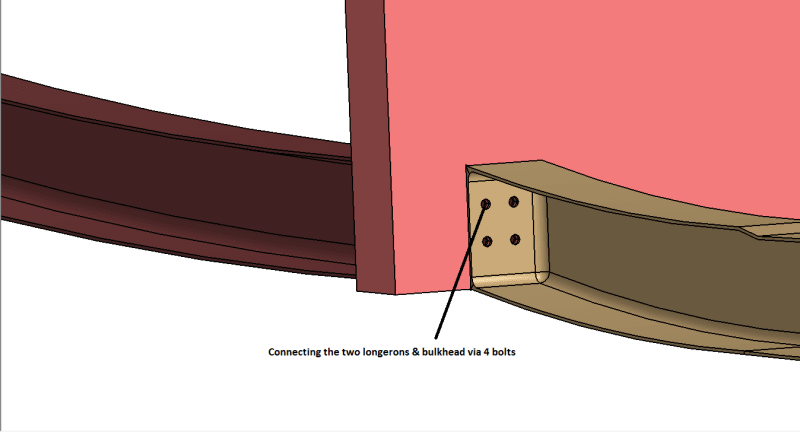 I am not familiar a whole lot on the load path in the fuselage, but my current understanding is that longerons carry axial & bending moment i.e. they act as a beam with supports at the bulkhead and the loads (at least bending ones) are dumped in to the bulkhead. If my understanding is correct, with that in mind, I think the 4 bolts are capable of providing the load path to transfer moments & shear in to the bulkhead while the axial load path is maintained from one longeron to another via bolts (?)
Also, are there any other type of connections which would work if my understanding is correct? For example, could any sort of clips be used? I guess, what I am asking is that what are the typical types of bulkhead-longeron connections used in non-commercial aircraft?
Thanks...